2 Ways to Convert WebM to MOV Online and Offline
In many cases, you come across a situation where you download a video from the internet with a WebM extension, or someone happened to send the file with this format to you. You are now stressing out about understanding how to convert WebM file to MOV file, but you don't have to worry any longer.
WebM file extensions are not for everyone, and sometimes it isn't easy to find software on computers on which videos work. On the other hand, MOV file extensions have an array of software on which you can play videos of this kind.
There are many ways you can achieve this successfully. You may use professional software or online converters. A few options have been discussed below: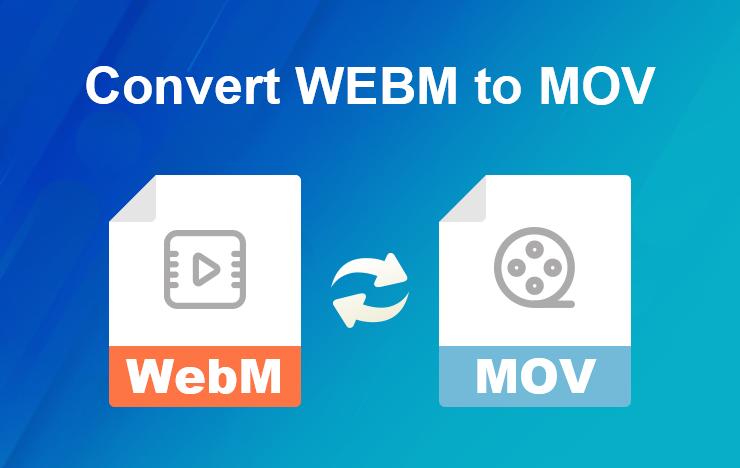 1Convert WebM to MOV with ToolRocket Video Converter
ToolRocket Video Converter is a professional and handy tool that converts multiple files into different formats. Among these, it is a WebM to MOV converter. It allows you to convert your WebM file into a MOV file effortlessly. MOV is a highly requested file extension, so ToolRocket has made the entire process simple and the output file utterly perfect with no data loss or reduction in quality.
Are you unsure about how to get it done? Go through the steps below that will guide you through the entire process.
Step 1: Download ToolRocket Video Converter. You can use the link above to do it. It is a simple process, and anyone can do it. Just click the link and then the installed software, grant necessary permissions, and it is done!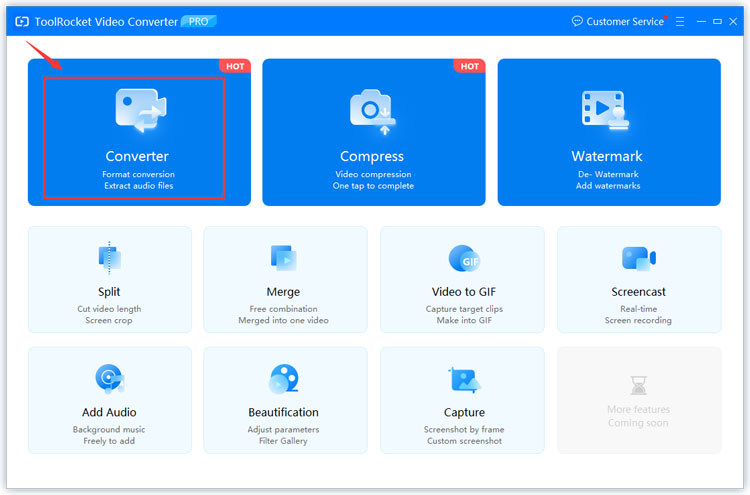 Step 2: Once you have opened it, click on "Add Files" on your screen's top left. You may also drag your WebM file directly into ToolRocket Video Converter to begin. The file(s) will be listed on the window.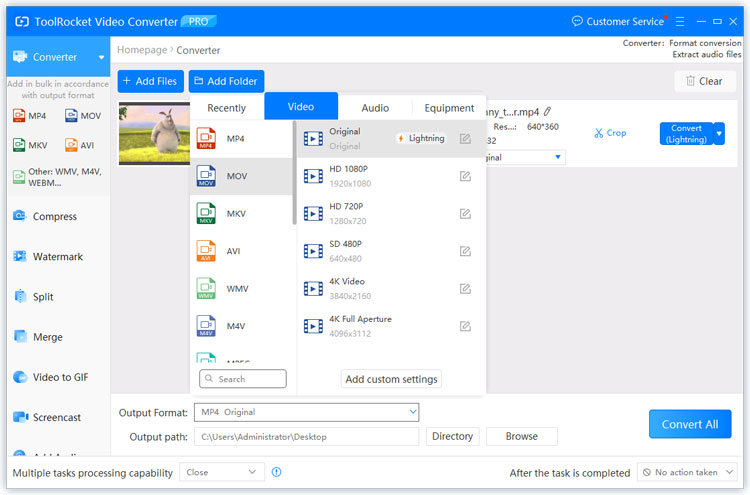 Step 3: A drop-down list of your desired output file format will be available after at least one file has been input. Select the video tab and find the "MOV." This step is where you may make any custom changes if you desire before you convert WebM file to MOV file.
Step 4: After selecting everything, click on the "Convert All" button to convert all uploaded files to the desired form, in this case, into MOV from WebM.
Suppose you would like to find out more about ToolRocket Video Converter. In that case, you may visit the following link, where all of its features have been elaborated on in detail, including every file extension conversion you can think of!
2Convert WebM to MOV online
You are not limited to ToolRocket. There are other ways you can convert WebM to MOV online. Some people prefer to use tools that are available online and do not need to be installed. There is an abundance of these online converters. One of the many methods you may do is from PDF2everything. The only downfall is that the size of your file must always be under 100MB. These steps are how you may do so: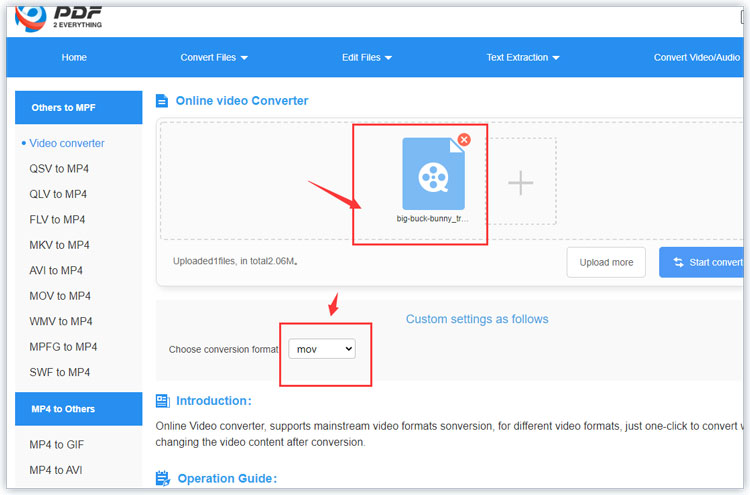 Step 1: Open the website from the link above. Select the blue button to add files already on your computer. This option allows you to upload the WebM file for conversion.
Step 2: Select the format you would like to convert the file into. The MOV file format has been preselected in the link mentioned above, so it is a WebM to MOV converter when you opened it.
Step 3: Click the "convert now" button, and it will convert your file from WebM to MOV within a few minutes, depending on the file size.
Another example that will help you convert WebM to MOV online is Convertio. This online converter is relatively better when it comes to file sizes but still not the best. The maximum file size that can be uploaded to Convertio for the conversion is 100MB. You can access it from the following link.
Step 1: From the red box, upload your file. It allows you to do so from your computer, a URL, Google Drive, or Dropbox. You may add multiple files at once.
Step 2: From the two drop-down menus, select the preexisting file format and the extension you would like to be converted to. The link here preselects the options for it to be a WebM to MOV converter.
Step 3: Select the red button labelled "convert" so that the software may convert your file successfully. In this case, it will convert your WebM file to a MOV file almost instantly.
3FAQs
1. Are WebM and MOV in an audio or video format?
These extensions support audiovisual formats, which means files that you can upload can have both audio and video within them. If you attempt to convert only an audio file, a blank screen will be displayed alongside and played like a video. If you convert a video with no sound, it will merely play as a video with no audio attached. You can play almost any form of multimedia on these extensions. The difference comes down to the software that supports them.
2. Why is WebM inefficient?
The WebM file extension is primarily used for HTML5 web pages. The problem that arises is that many browsers still do not support it, and many multimedia players can't play files with this format. Some software or browsers manage to read the file, but the video, when played, is often slow or laggy. It constantly buffers. These reasons are why many people prefer to convert it into a format such as MOV before playing or publishing their video.
3. What software and browsers support MOV files?
When it comes to software, MOV is highly popular as almost every software supports it. Popular software includes VLC, Windows Media Player, Quicktime Player, Roxio Creator, Cyberlink PowerDirector, and many more. However, when it comes to browsers, things are quite different. A lot of browsers are unable to play MOV files and require you to download them first. Although you can easily play them after downloading, they usually can't play within the browser.