Why choose VidClipper
Easy to use

Just for beginners it is very easy to create videos with 3 steps.

Easy to use

Make your own video with 3 steps.
Step 1. Import video materials
Step 2. Edit the video
Step 3. Export the video

Professional

Comparing to other video editors VidClipper is more reliable.

Professional

Nearly 10 year's experience in the field of video and audio processing. Equipped with professional teams to enhance product quality.

All-rounder

Meet the needs of various scenes while realizing creative videos.

All-rounder

Edit video tracks of different layers. You can use plentiful video editing functions for different video scenarios.

Massive templates

Music library, hundreds of animations, filters, transitions and overlay effects.

Massive templates

Massive material library and templates, including animation, transition, filter, overlay, music, text, etc. are available.
Excellent video editing experiences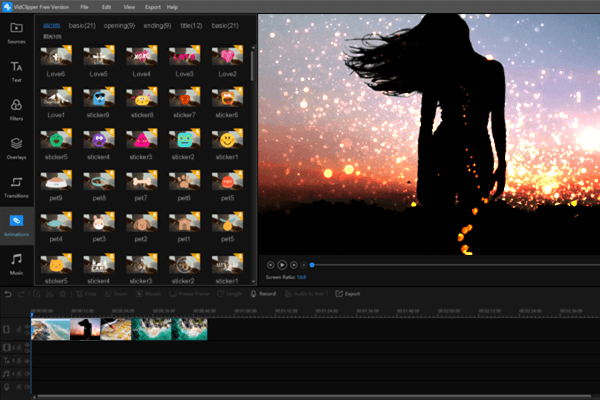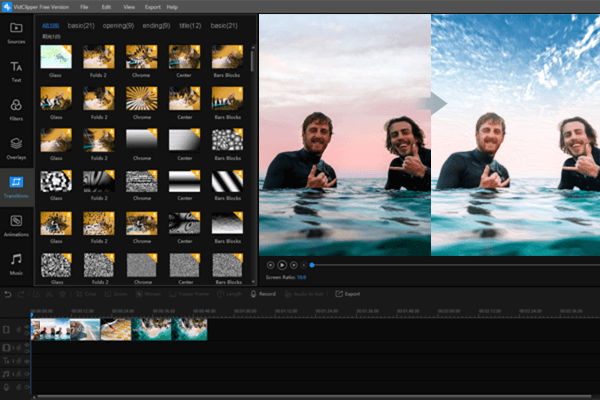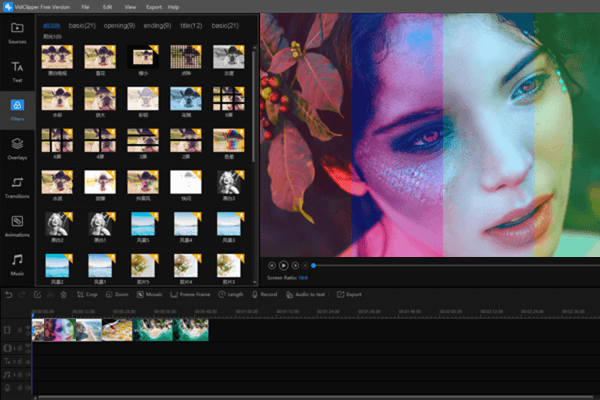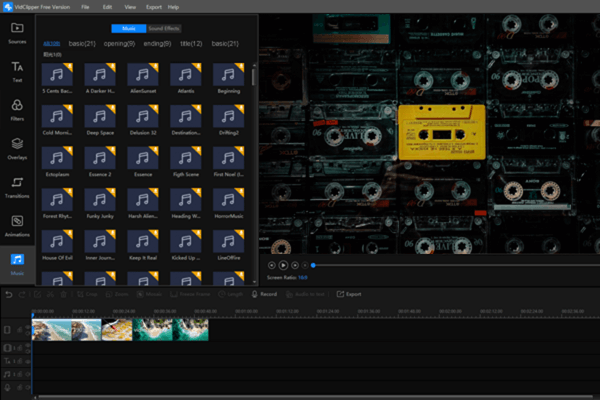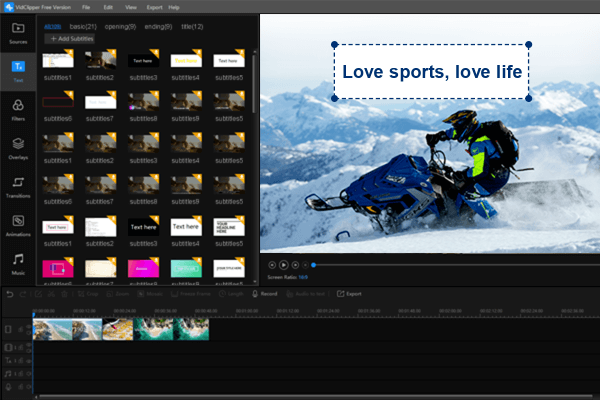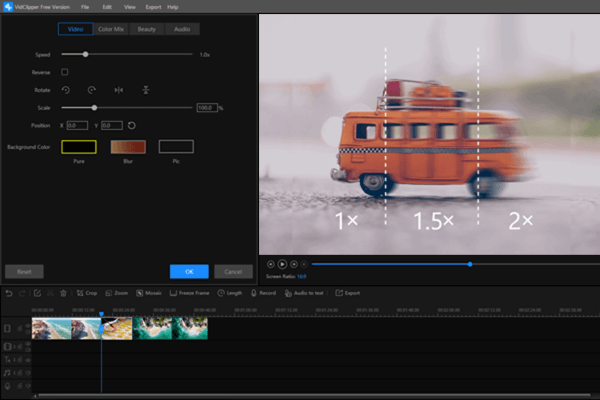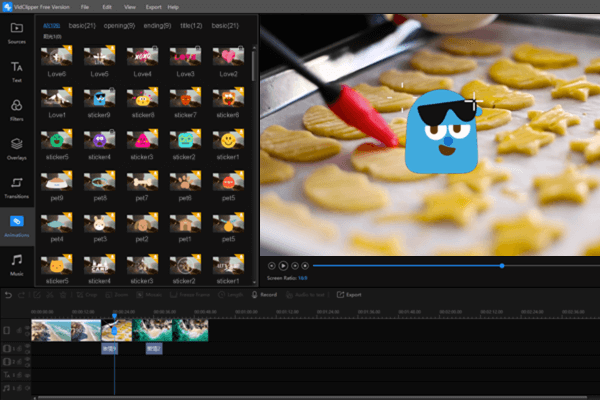 Click to preview hot video effects on social media
The best video editor for recording Vlogs, post production etc.
Record and edit Vlogs
Use VidClipper Video Editor to add filters, special effects, transitions, animations, overlays to videos. Make Vlogs and record wonderful life.
Post production
You can mix and edit movies and TV series of your favorite idols. Comparing to professional movie editor such as Adobe Premiere Pro, Final Cut Pro video editing with VidClipper has never been easier.
Make instructional videos
Use video editing functions such as slow-motion and freeze-frame close-ups to highlight key teaching content, making teaching content easier to understand and learning more efficient.
Create gameplay videos
Equipped with basic and advanced video editing functions VidClipper is easy to edit gaming videos with commentary, make collections of funny game videos.
Promotional video
By using hue, transition and other tools to make a promotional video. Through the combination of audio-visual, the audience's impression can be deepened and the promotion effect can be improved.
Marketing video
Abundant filter library, soundtrack library, more than 100 kinds of animations, transitions, overlay effects and video editing functions, help you save time and effort to produce marketing videos comparable to blockbuster movies.
Tech Specs
Supported OS

Windows 7 / 8 / 10

Video aspect ratio

9:16 (Mobile phone vertical screen), 16:9 (Common horizontal screen), 4:3 (Traditional screen),
3:4 , 1:1 (Instagram)

Resolution

1920*1080, 1366*768, 1280*720, 960*540, 852*480, 720*405 etc.

Frame rate

60 Hz, 50 Hz, 30 Hz, 25 Hz, 24 Hz, 20 Hz, 15 Hz, 12 Hz

Supported formats

Video format: MP4, AVI, WMV, MKV, MOV, FLV etc.
Audio format: MP3, MP2, WMA, M4A, AAC, WAV, OGG
Image format: BMP, JPG, JPEG, PNG, GIF, TIFF
Was our users say to VidClipper

Nancy
I edited a lot of vlogs with VidClipper. The functions are super rich. There are many small functions such as video reverse playback, split screen, etc. Although they are inconspicuous, they can play a big role. I am also surprised by them and want to learn video editing. Every one can give it a try, it's very easy to get started, let's make a fun vlog together!

Sandra
It is the first introductory software used for video editing and also my favorite one so far. It is not as complicated as PR, and it is very easy to get started. Amateur video enthusiasts can also make great videos, and the functions are completely sufficient. Really expect this video editing software to do better and better.

Michael
Before using video editing software, I had to dub and add subtitles by myself. The audio dubbing function that comes with VidClipper video editing software really pokes me too much. It is very practical and saves me a lot of time. It has rich functions and simple operation, which is very suitable for the Beginners. By the way, praise the customer service lady, very patient!
VidClipper Video Editor
Easy | Professional | Multifunctional | Efficient