Why choose VidClipper
Easy to use

Easy for beginners to create in only 3 steps

Easy to use

Make your own video in 3 steps.
Step 1. Import video assets
Step 2. Edit the video
Step 3. Export the video

Professional

ViClipper is more reliable than other editors

Professional

Nearly a decade of experience in the field of video and audio processing. Backed by professional teams to enhance product quality.

Comprehensive

Meet the needs of various scenarios when creating videos

Comprehensive

Edit video tracks on different layers. You can apply tons of functions for different video needs.

Tons of templates

Music library, hundreds of animations, filters, transitions and overlay effects.

Massive templates

Massive libraries and templates, including animations, transitions, filters, overlays, music, texts, and much more are available.
Excellent video editing experience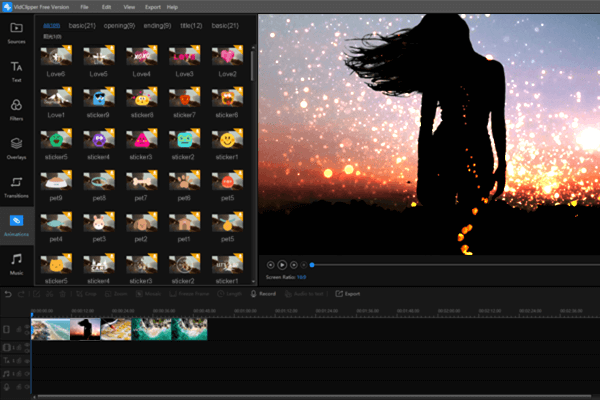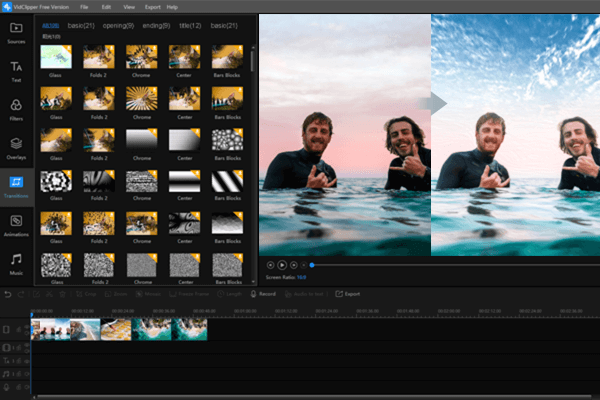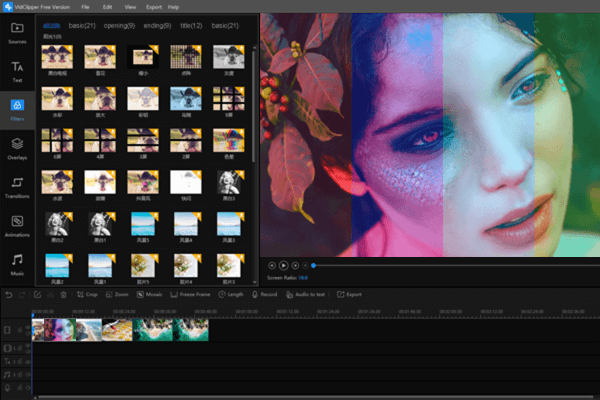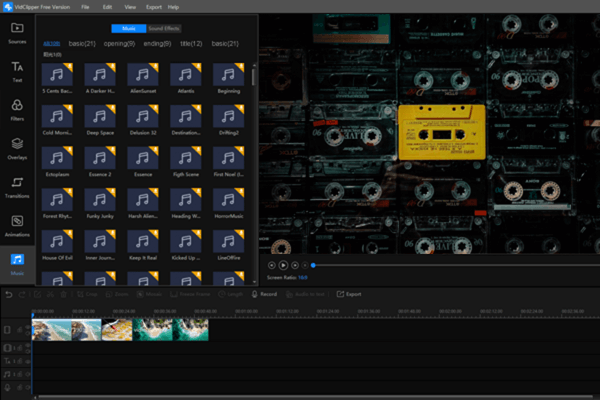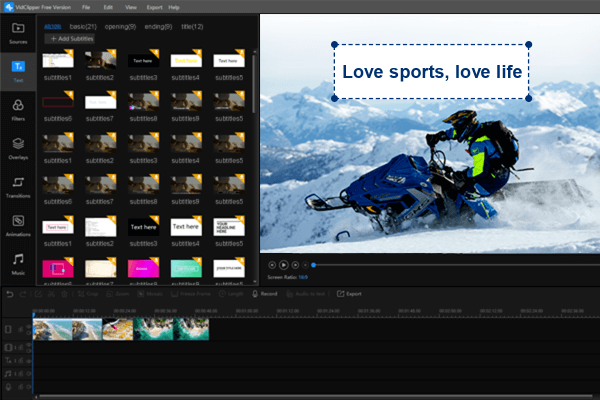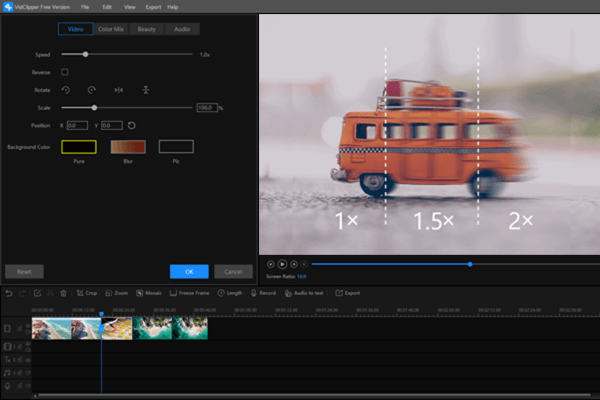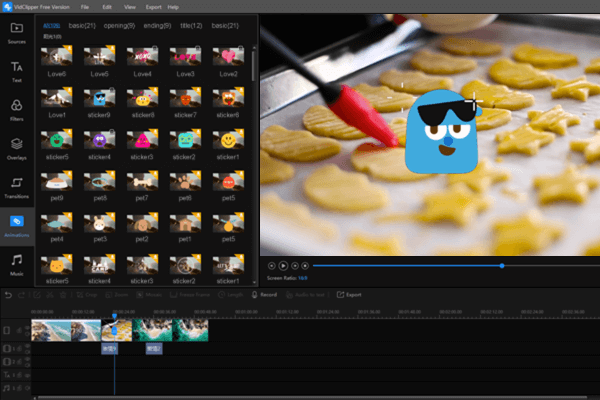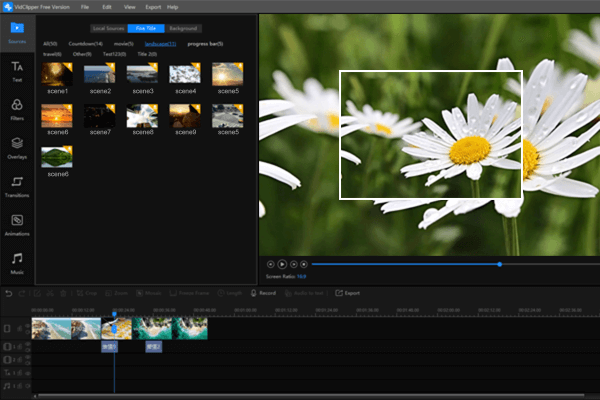 Click to preview hot video effects on social media
When can I use VidClipper
Record and edit Vlogs
Use VidClipper Video Editor to add filters, special effects, transitions, animations, and overlays to videos. Make Vlogs and record your wonderful life.
Post production
You can mix and edit compilations of your favorite actors. Compared to professional editors like Adobe Premiere Pro & Final Cut Pro, editing with VidClipper has never been easier.
Make instructional videos
Use effects like slow-motion and freeze-frame close-ups to highlight key content to make it easier to understand and to learn effectively.
Create gameplay videos
VidClipper's basic and advanced video editing functions make it easy to edit commentary into gaming videos and create compilations of funny video game moments.
Promotional video
Combine effects like hue, transitions, and other tools to make a promotional video that leaves a lasting impression on the audience, extending product reach.
Marketing video
Massive filter and soundtrack libraries; and more than 100 kinds of animations, transitions, overlay effects and video editing functions save both time and effort while still giving your videos the feel of a Hollywood blockbuster.
Tech Specs
Supports

Windows 7 / 8 / 10

Video aspect ratios

9:16 (vertical phone screen), 16:9 (standard screen ratio), 4:3 (traditional TV screen),
3:4 , 1:1 (Instagram)

Resolution

1920*1080, 1366*768, 1280*720, 960*540, 852*480, 720*405

Frame rate

60 Hz, 50 Hz, 30 Hz, 25 Hz, 24 Hz, 20 Hz, 15 Hz, 12 Hz

Supported formats

Video: MP4, AVI, WMV, MKV, MOV, FLV etc.
Audio: MP3, MP2, WMA, M4A, AAC, WAV, OGG
Image: BMP, JPG, JPEG, PNG, GIF, TIFF
What our users say about VidClipper

Nancy
I've edited a lot of vlogs with VidClipper, and it has a lot of functions. Some are minor, like video rewind playback and split-screen. Although they are inconspicuous, they can play a big role. I'm also surprised by its features and want to learn more, so I can edit even more. It's so easy, that anyone can pick it up. I encourage everyone to use this app to make creating vlogs seem less daunting!

Sandra
It was the first video editing software I was introduced to, and it's still my favorite so far because it isn't as complicated as PR. It's a snap to pick up and get started, and you can make great videos after just a short time playing around with the software. The functions cover a lot of what most people need, and they're always adding new tools to expand its coverage.

Michael
Before I used dedicated video editing software, I had to dub and add subtitles on my own. The audio dubbing function that VidClipper has is great. It is designed to be practical and saves me a lot of time. It has comprehensive functions that are easy to use, which is very suitable for beginners. By the way, customer service is great and very patient!
VidClipper Video Editor
Easy | Professional | Multifunctional | Efficient