Top 6 4K video converters that converts 4K, 1080p, 720p videos with high speed
"I have just got a Q500 4K. My question is now: Can you recommand a specific converter, so the video can be redigated and play on a normal laptop/TV?" – Frank Floutrup
The 4K video is with ultra high definition (4096*2160, or 3840*2160). When we watch a 4K video, we can see every detail in the image. Thus, it is a really great experience to watch 4K videos. However, 4K video players are not so popular as 4K video. Many people download 4K videos from YouTube, Dailymotion or other video-sharing websites, but can not watch them with a 4K monitor or TV.
So, it is necessary to convert 4K videos to 1080p full HD, SD 720p/480p videos. And a powerful 4K video converter is helpful for that. In this article, you will know 6 top-performing 4K converters including Windows/Mac applications, and online tools.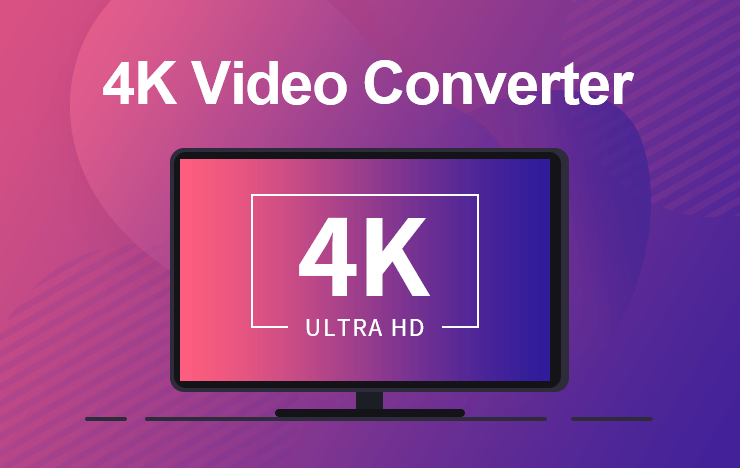 1 4K video converters on PC and Mac
No. 1: ToolRocket Video Converter
ToolRocket Video Converter is a productive but free video file converter software for Windows. It supports all popular video formats such as MP4, AVI, MOV, MKV, MPEG, WebM, M4V, 3GP, VOB, etc. If you want to convert a 4K video to 1080p format or save a 1080p video as 4K, this software will be a good choice.
Step 1: Download, install, and run this free 4K video converter on your Windows 10/8/7 computer.
Step 2: Select "Video Converter" and drag your video file into the software.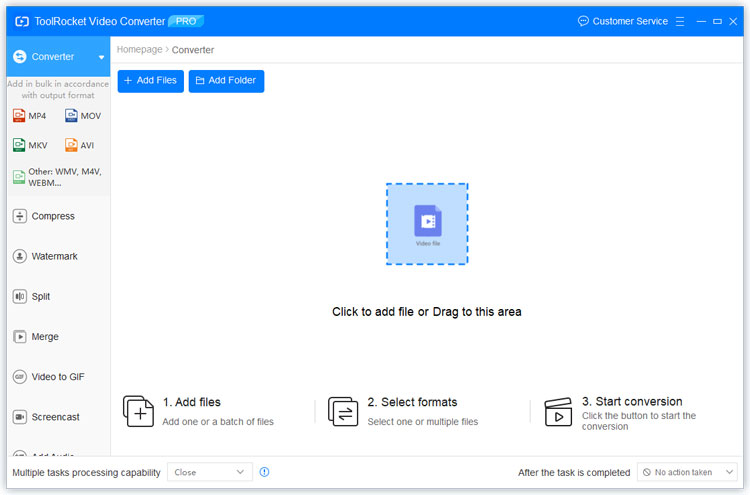 Step 3: Click the drop-down list of "Output format". Here you can set the expected file format, such as MP4 HD 1080p video, MP4 HD 720p, 640p, SD 480p, MP4 4K video, MOV HD 1080p, MOV HD 720p, MOV SD 480p, MOV 4K video, MKV HD 1080p, MKV HD 720p, MKV SD 480p, MKV 4K video, AVI HD 1080p Xvid, AVI HD 1080p H.264, AVI HD 720p, AVI SD 480p, etc.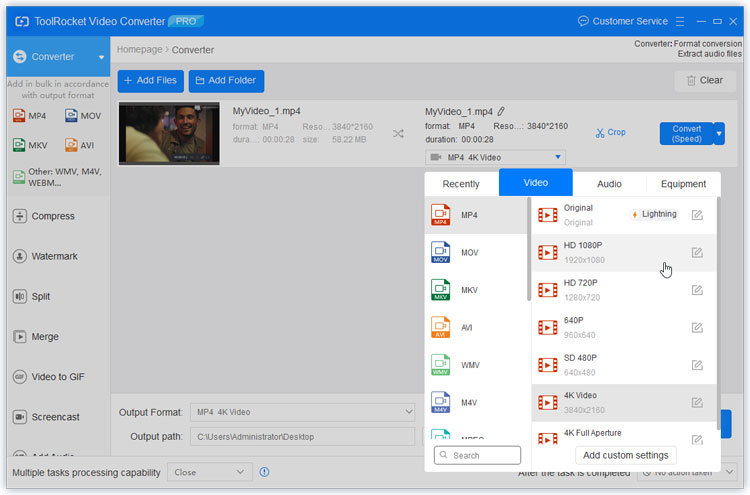 Step 4: Set the output directory, and click "Convert All" to start converting videos to or from 4K.
In fact, ToolRocket Video Converter is one of the must-have video processing tools. It not only converts 4K videos but also converts videos to GIF, and MP3. And as for video editing, it also enables you to compress video size, cut or merge video clips, adjust video effects, add watermark and background music, etc.
Don't you want to install this all-rounder Video Converter now?
No.2: HandBrake
For changing video formats and ripping DVD/Blu-ray videos, HandBrake is a superstar product. It is a free 4K video converter tool that is compatible with Windows, Mac, and Linux system. Why choose man HandBrake for video converting? The main reason of that lies in the success rate. But in comparison to ToolRocket HandBrake can only support MP4, M4V, MKV videos which encodes from H.265 MPEG-4/MPEG-2, and H.264. And the interface of HandBrake is more complex.
What's more, you can select Title and Chapters of the videos randomly, and edit video effects including Deinterlacing, Decomb, Denoise, Detelecine, Deblock, Grayscale, Cropping and scaling.
Step 1: Open the download page: https://handbrake.fr/downloads.php. There you can download the suitable version Windows 10/8.1/7, macOS 10.11 and later, Linux Ubuntu.
Step 2: At the left side, click on "Folder" or "File" to upload your video file.
Step 3: In the software, you can select Title, Range, and set the output format.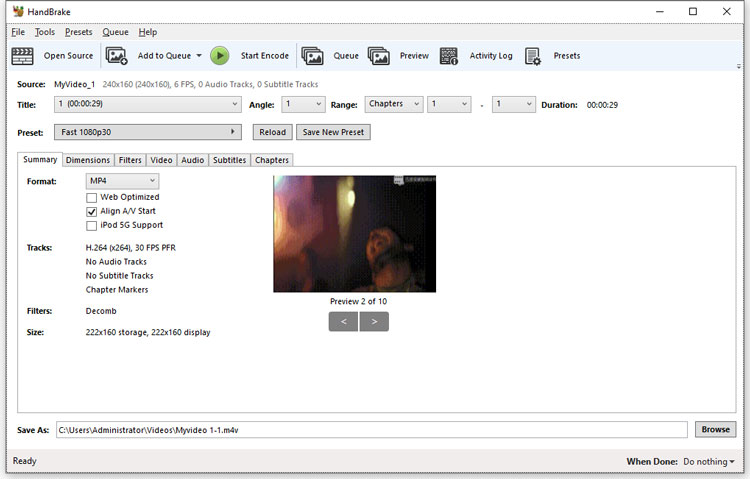 Step 4: At the bottom of the software set the target folder to save the output file. Then click the "Start Encode" button, in order to convert your 4K videos.
No. 3: VLC Media Player
Do you know VLC Media Player? Perhaps it is the most famous video and audio player on Windows, Mac, Android and iOS. But do you know that VLC can also convert 4K videos? Follow the easy guide below, you will get a video converted from a 4K video with VLC.
Step 1: Open the official website of VLC (https://www.videolan.org/vlc/index.html) to download it on your device.
Step 2: Navigate to "Media" > "Convert/Save". Click on the "Add" button to import your video to VLC. At the bottom, confirm "Convert/Save".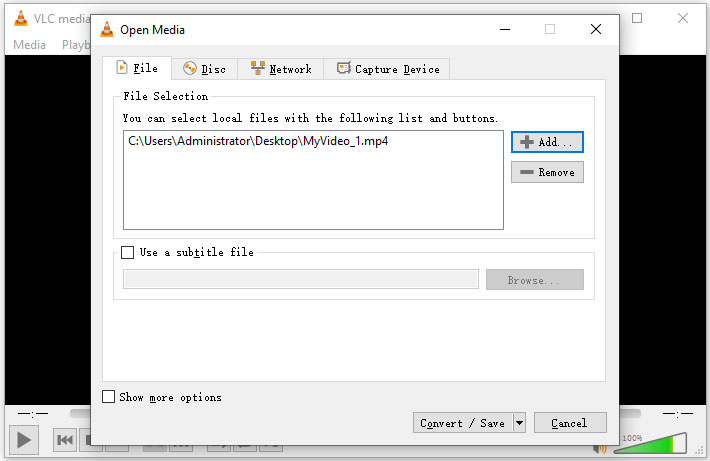 Step 3: Click the drop-down list of Profile, you can select Video – H.264 + MP3 (MP4), Video – VP80 + Vorbis (Webm), Video – H.264 + MP3 (TS), Video – H.265 + MP3 (MP4), etc.
Step 4: Set the position of the destination file to accomplish to convert 4K videos.
2 Online 4K video converter tools
No. 1: PDF2everything
PDF2everything is an easy-to-use online file converter that supports office documents, and video files. If you want to convert a small 4K video in HD 1080p, 720p or other low quality videos, this tool will be the great one among these threes, because it converts 4K videos with high speed. But please notice that, you can only upload a 4K video less than 100 MB.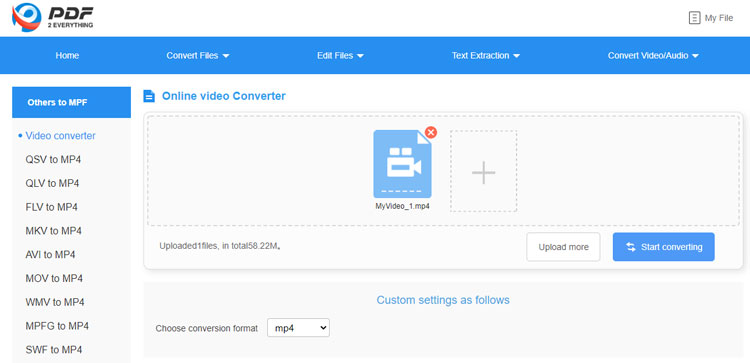 Besides, you can convert videos to animated GIFs using PDF2everything.
No. 2: HDconvert.com
HDconvert.com is another free online 4K video converter. You can upload a video without size limit, and select video quality from 240p, 720p, 1080p HD to Ultra HD 4K. The only problem is that there will be a watermark in the output video. But in the premium version, it will be watermark-free.
Step 1: Open the website: https://hdconvert.com/en/. And click on the "Convert Now" button. Scroll the screen down, and drag your video file to the file box. Then confirm "Next".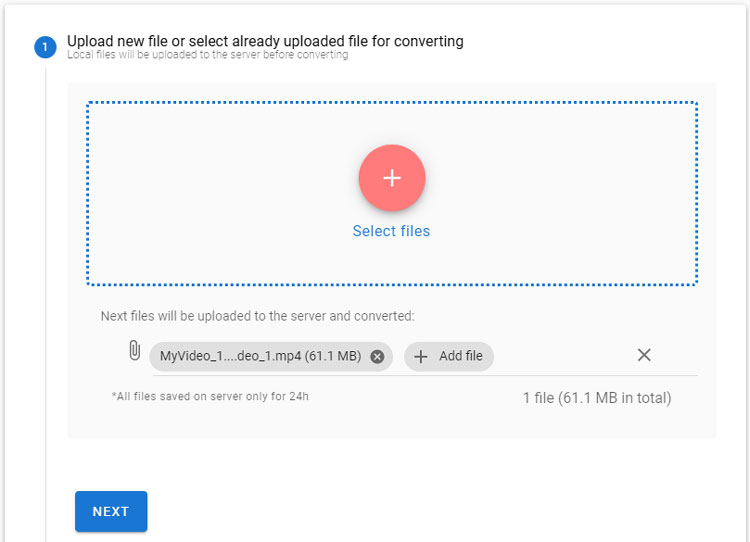 Step 2: Select the output format in the list, such as MP4, AVI, MOV, FLV, MKV, 3GP. Then confirm "Next".
Step 3: Set the video quality. In the free version, you can only select HD 720p with the resolution 1280*720. Then confirm "Next".
Step 4: If you want to change the video settings, please set them one by one. If not, just ignore it. Then confirm "Next".
Step 5: Set the notification settings. Then confirm "Next".
Step 6: Choose the free or premium version. In the premium version, there is not any limits for converting 4K videos. Then confirm "Convert". After that, click "Download" to save it on your computer.
No. 3: FreeConvert.com
Finally, let me show you the last 4K video converter – FreeConvert.com. It is a free 4K converter which converts videos to MP4, MKV, MOV and more.
Step 1: Click on the blue "Choose Files" button to import your local 4K video. If your video saves in Cloud Drive such as Dropbox or Google Drive, you can upload it directly without downloading it on your computer. Besides, you can also enter a video URL for converting and downloading a 4K web video. But the max size is 1 GB. If you sign in this tool, you can upload a larger video file.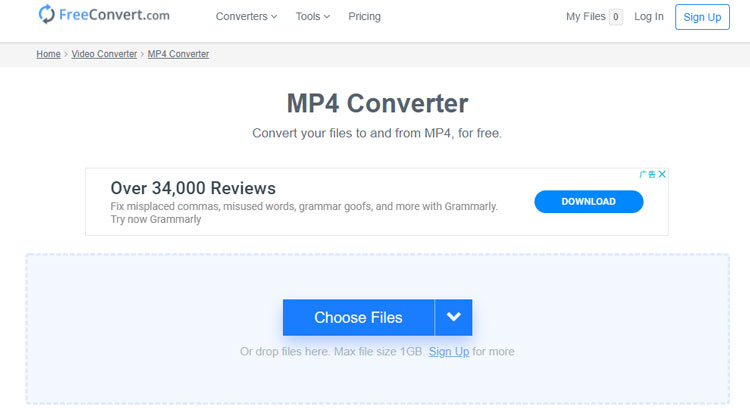 Step 2: Set the output format in the drop-down list. You can also select the target device such as iPhone, iPad. Android, Kindle, Xbox, PSP.
Step 3: Click the "Settings" symbol. Here you can edit the video parameters, including video codec, screen size, frame rate, duration, etc. Confirm your selections and click "Convert to XXX" to start to converting your video.
In fact, the conversion speed using HDconvert.com and FreeConvert.com is much longer than PDF2everything. But the tool PDF2everything support only small video files. So which one should you select depends on your requirements.
Conclusion
In this article, you have learned 6 4K video converter software and online tools. All of them run on the computer. If you want a multifunctional video converter and editor, ToolRocket free video converter is worth trying. Have not installed it, download it quickly and experience it right now.