How to convert AVCHD videos to the MP4 format
AVCHD refers to Advanced Video Coding High Definition. This file format was developed as a part of a collaborative partnership between Panasonic and Sony. If you are using a Sony or Panasonic camcorder, you will be recording videos in this file format. File extension of the AVCHD file format is .m2ts and .mts.
However, AVCHD files cannot be opened in the traditional video players and video editors that you are using. This is where you will come across the need to convert AVCHD to MP4. Keep on reading and we will share a list of options that you will need to follow in order to get the job done.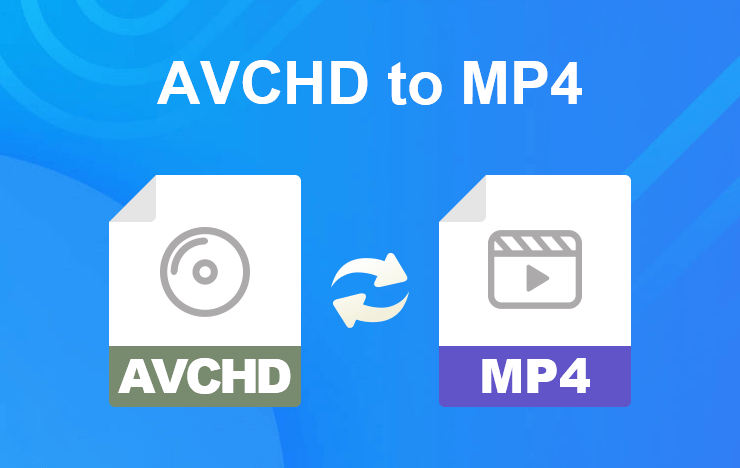 1 Convert AVCHD to MP4 with ToolRocket Video Converter
If you are looking for a perfect tool that can help you to convert AVCHD files to MP4 file format, you can think about using ToolRocket Video Converter. This is one of the best video conversion tools available out there as of now. This is a reliable and a robust tool. You can get a perfect experience out of it when you are using it.
If you are looking for the best AVCHD to MP4 converter, you don't have to look around because ToolRocket Video Converter is a great option. Therefore, you can think about using this tool to convert the files that are captured by your Panasonic or Sony camcorder. You can get the videos to play in your portable media devices, including your mobile phone. On the other hand, you can understand how to get the AVCHD file to one of the most compatible file formats. Therefore, you can proceed with editing the video files or playing the video files without a struggle.
Here are the steps on how to convert AVCHD to MP4 on Sony camera with the help of ToolRocket Video Converter. Make sure that you stick to the following steps and get the job done according to your needs.
Step 1: Add the video in AVCHD format to ToolRocket Video Converter
You can download ToolRocket Video Converter from the internet and install that on your computer. The process is similar to installing any other application on the computer. By clicking the button below, you will be able to get your hands on the setup file.
After downloading the app and installing it, you may launch it. Then you can open the AVCHD video with ToolRocket Video Converter.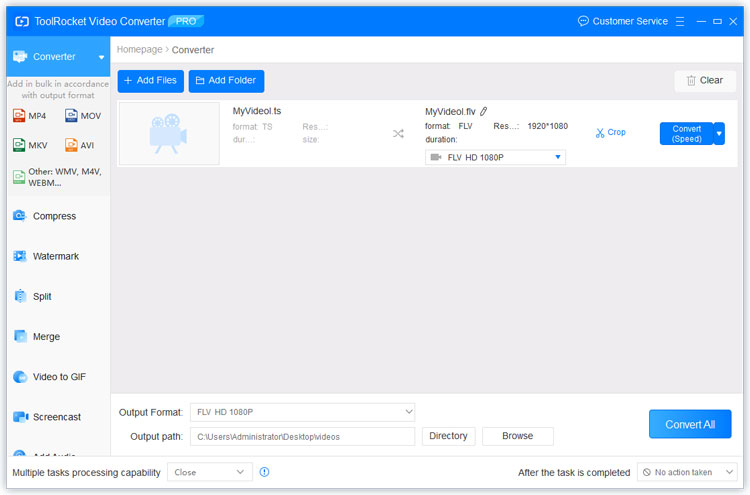 Step 2: Select the output file format
Once you are done with adding the video file in AVCHD format, you can proceed with selecting the target file format. This is where you should be selecting MP4 file format. You will see multiple output file formats offered by ToolRocket Video Converter. By going through those options, you should be selecting MP4 as the output.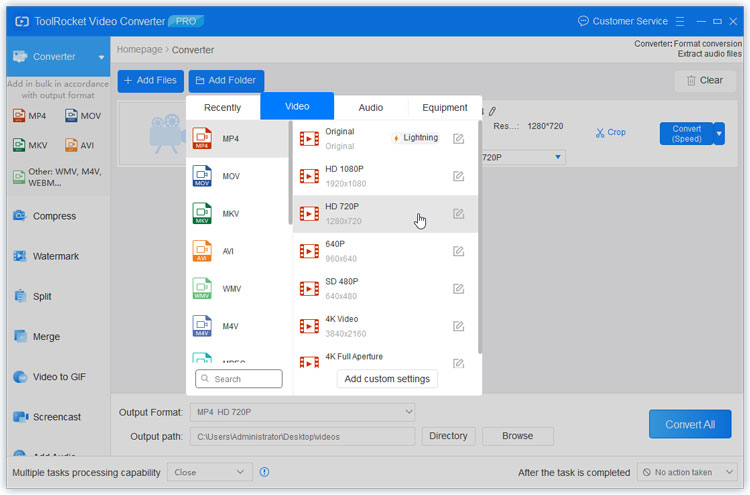 Step 3: Convert and save the file
Now you are good enough to go ahead with converting the file. Hence, you can proceed with the steps and get the conversion job done. After that, you can simply save the file on your computer. The output file will be an MP4 file. Therefore, you will be able to use AVCHD to MP4 file and play that or edit that without facing any struggles.
As you can see, these are all the steps that you should be following in order to use AVCHD to MP4 Handbrake conversion tool. Anyone can go through these steps and get the job done.
Maybe you are interested in the guide of converting M2TS to MKV.
2 Convert AVCHD to MP4 on onlineconverter.com
If you want to find an online too to proceed with converting AVCHD file to MP4 file, you can take a look at Online Convert Free. It is one of the most versatile file formats available for you to consider as of now. You can upload the AVCHD file, pick MP4 as the output file format, and download it. However, you will need to have a good internet connection with bandwidth because you will have to upload the file, convert it, and then download it. You will need to make sure that the video file is not very lengthy, as the size of the file will be able to create a major impact on the conversion process.
You can open the official website (https://www.onlineconverter.com/avchd-to-MP4) of it and converting the file to MP4. But please notice that the AVCHD file should not be too large. Generally speaking, the online video converter takes more time to load and analyse the video than a desktop application.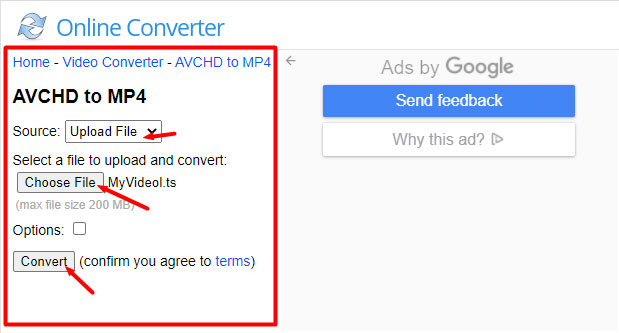 3 Frequently Asked Questions
Question 1: How do I convert AVCHD to MP4 in Windows Movie Maker?
If Windows Movie Maker is supporting AVCHD files, you can open the file with it. Then you can do some edits to it as needed. You will then be able to export the file in the MP4 file format. This will be a convenient and straightforward process to get AVCHD to MP4 conversion done.
Question 2: What is the difference between AVCHD and MP4?
AVCHD file format is a video format, which is owned by Panasonic and Sony. They are using this file format to record the visual and audio footage captured by camcorders. It is something specific to the camcorders. However, MP4 files are not camera-specific. It is a common video and audio file format available for use.
Question 3: How do I open AVCHD files on my PC?
The number of tools that are available for you to open AVCHD files on your PC is quite limited. For example, even VLC Media Player will not be able to help you with opening AVCHD files. This is why it is important for you to convert them into the MP4 file format.
4Conclusion
Have you now learned how to convert AVCHD video files from Sony or Panasonic camcorder to the MP4 format? It is so necessary for anyone who have AVCHD files, because the AVCHD player or editor is not so popular as MP4. And if your recorded video is too dark, you can also use the video optimizer tool to brighten the video in ToolRocket Video Converter.