How to convert SWF to MP4 with desktop applications and an online tool
SWF is a kind of flash animation file. The video player that comes with Windows can not open this video format. It usually needs to be opened with the help of Adobe Flash Play plug-in. To play the SWF video on various devices such as iPhone, Android phone, or edit it in video editing programs, you can turn SWF to MP4.
But how to convert SWF to MP4? You need only one proper SWF file to MP4 converter. In this article, you will learn 3 methods. Just read and try them.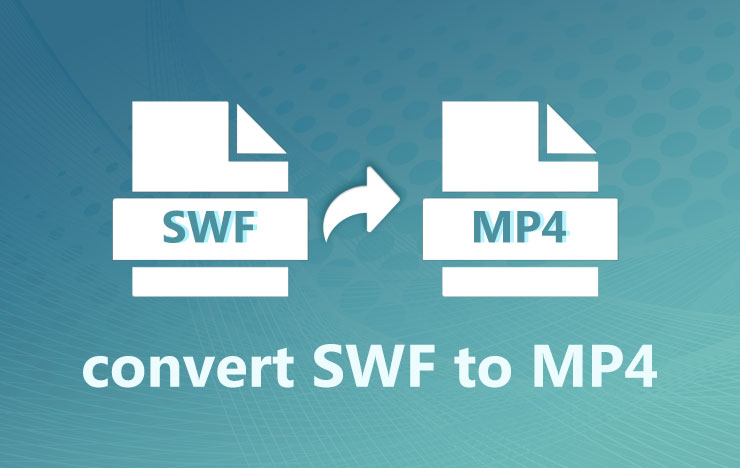 1 Convert SWF to MP4 with ToolRocket Video Converter
Do you have ever heard of ToolRocket Video Converter? If you often process your videos, change video formats or edit them, this video tool will be a good choice. It helps you a lot with video converting, editing, and recording for free. If you want to save SWF videos as MP4, upload them and set the output format.
Below you will learn the method step by step.
Step 1: Click the following download link, install and run it on your Windows 10, Windows 8, or Windows 7 computer. After launching it, select "Converter" on the interface.
Step 2: Now, you should import your SWF video to the program. Click the "Add Files" button, or drag your video file directly into the software. It will be listed in the software.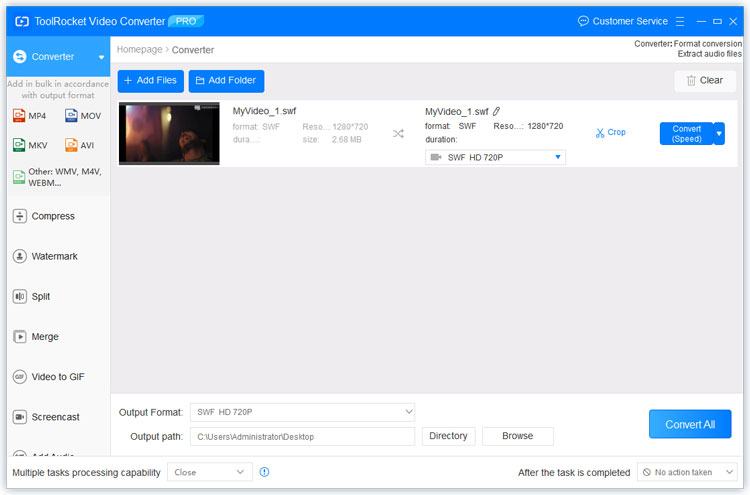 Step 3: Click the drop-down list of "Output Format". Navigate to "Video" > "MP4". Select the desired video resolution Ultra 4K, HD 1080p, SD 720p, or others.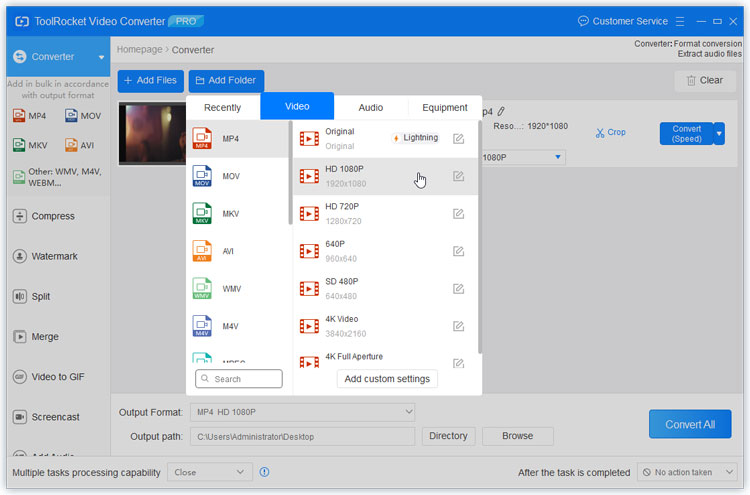 Step 4: Finally, click the "Browse" button and set the output path. At the right bottom corner, click the "Convert All" button to export the SWF video to MP4 format and save it on your computer.
In this software, you can convert SWF and MOV to MP4, video to MP3, video to GIF, compress MP4, cut/merge MP4, etc.
2 Convert SWF to MP4 with VLC
If you have a VLC player on your Windows/macOS computer, you can also make SWF to MP4 using VLC.
Step 1: Launch VLC, and go to "Media" > "Convert/Save" at the menu bar.
Step 2: Click the "Add" button to import your SWF video file.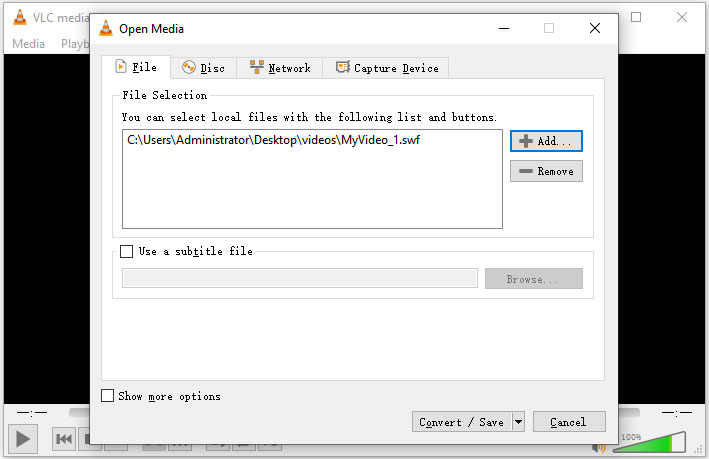 Step 3: At the bottom, click "Convert/Save".
Step 4: In the "Profile" list, select a MP4 format Video – H.264 + MP3 (MP4), Video – H.265 + MP3 (MP4). Then click "Start" to convert the SWF video to MP4.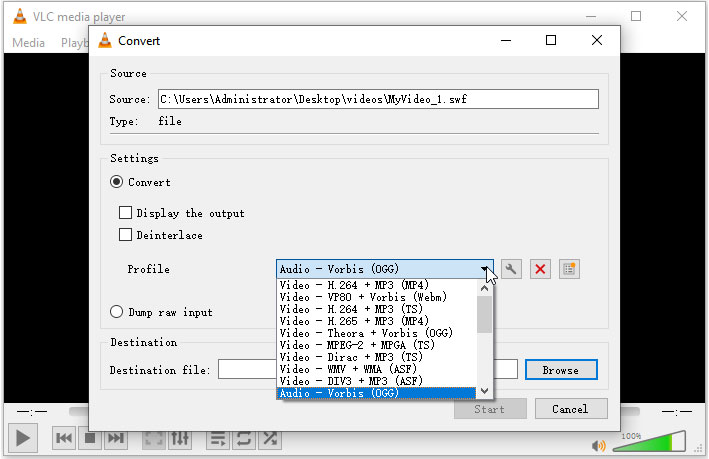 3 Convert SWF to MP4 with PDF2everything online video converter
PDF2everything is a free online tool that converts and edits PDF and video files. By opening the SWF to MP4 online converter, you can transform the video format in it easily.
Below-mentioned is the steps on how to use PDF2everything and proceeds with converting MKV to MP4.
Step 1: Open the web page of PDF2everything online SWF to MP4 converter.
Step 2: Click the button "Click to select file" to add your SWF to the tool. Please note that the file size should be smaller than 100MB.

Step 3: After loading, click simply on "Start converting".
Step 4: Once converted, click "Download Now" to save the output MP4 file on your Windows or Mac computer.
When you converted a video file, go to "My File" page. You will there see the source and target video file. And you can download it anytime or delete it. It will only be saved for 24 hours. So please view and download it as soon as possible.
4 FAQs: Video conversion from SWF to MP4
Question 1: How do I open SWF files in Chrome?
SWF is a by Adobe developed flash video format. Only after you allow the flash player in Chrome you can open the SWF file on a web page. Launch Chrome, go to "Settings" > "Privacy and security". Find "Flash" under Content. If you block the website with the SWF video, delete and allow it.
Question 2: How can I convert SWF to MP4?
To convert SWF to MP4, you can use a desktop video converter such as ToolRocket Video Converter, VLC, HandBrake, or an online video converter, PDF2everything, for example.
Question 3: Can VLC open SWF files?
VLC is a powerful free media player. The basic function of VLC is playing video and audio files of almost all formats, including MP4, AVI, SWF, FLV, WMV, MKV, MOV, M4V, WebM, 3GP, MP3, OGG, WAV, WMA, FLAC, etc.
5Conclusion
It is a common and easy thing to convert SWF to MP4. Just select a proper video converter tool for you. And you don't need to worry about the quality loss. These three tools ToolRocket Video Converter, VLC, PDF2everything, guarantee 100% original video quality while switching SWF to MP4.