The 5 best video editing programs that you must know in 2021
Do you have a MP4 video to edit? Then you should use one of the MP4 video editor apps. It is the most convenient method available for you to get the job done and you will not have to worry too much about anything. However, finding a MP4 video editor can be quite overwhelming. That's why we thought of sharing a list of the best MP4 video editing applications available out there. You can go through our recommendations and get hold of the best MP4 video editor for your use.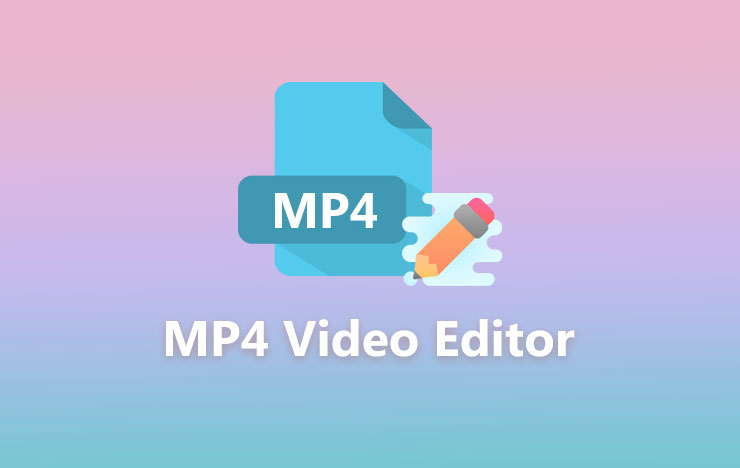 1 The best free MP4 video editor – VidClipper
There are some robust MP4 video editor apps available out there for you to consider. Out of those apps, VidClipper holds a prominent place. This is a simple and an easy to use MP4 editor. Even if this is the very first time you are editing a MP4 video, you will be able to get the job done with the support offered out of this tool.
You will be able to go through three simple steps to use VidClipper and edit a video. Here's a quick overview of the three steps that you will need to follow.
● Add the video you want to edit
You can initially add the MP4 video that you want to edit. Regardless of the size, duration, and resolution of the MP4 file, you will be able to add them. That's because this video editor that supports MP4 will be able to edit any given type of video file. You can even create a new MP4 video according to your preferences. If you want to create a new video, you should browse through the templates and pick a template.
● Do the edits
Now you need to proceed with editing. There are multiple editing options available to you with this tool. For example, you can trim and merge videos without a problem. If you want to add text overlays, you will have the freedom to do it as well. You can use this feature to add subtitles to your videos. There are multiple filters available to you with this video editor. You can instantly enhance the look and feel of your videos with these filters. Moreover, you can find transition effects, stickers, and many other options in the MP4 video editor. It is up to you to use these features according to your preferences and create a perfect video.
● Export the video
Once you are done with all the edits, you can go ahead and simply export the video. You can pick the output format and then proceed with exporting the video. It can be MP4 format, or any other compatible format. You will also have the freedom to save the output video file in best quality. Hence, you can call this as the best video editor for MP4 files available out there.
2 Other MP4 video editors on Windows/Mac/iOS/Android
1. Movavi Video Editor Plus
If you are looking for an alternative for the Blender video editor, you can take a look at Movavi Video Editor Plus. This video editor is recommended for beginners. That's because you can get a user-friendly interface with it, along with lots of advanced features. There are multiple editing tools available for you to use as well.
Pros
● Multiple video editing options
● Faster video processing
● Useful tutorials
● Ideal for beginners
Cons
● You will only get 7 day trial period
2. VSDC Free Video Editor
If you are trying to find a free MP4 video editor, VSDC Free Video Editor will be a good option to consider. It will provide some excellent audio and visual effects to you. On top of that, you can also gain access to Instagram like filters with this tool. The how-to guides available with VSDC Free Video Editor are helpful and they will assist you to complete video editing process within the shortest possible time.
Pros
● 4K quality export
● You can edit parts of the video independently
● Motion tracking
Cons
● Available only for Windows
3. EaseUS Video Editor
EaseUS Video Editor is one of the most popular MP4 video editor applications available to consider. By using EaseUS Video Editor, you will be able to split, trim, mix, and merge videos according to your needs. This tool is highly effective and easy to use. Even though you can't credit MP4 videos and edit them with EaseUS Video Editor, you will still be able to enhance filters and make them look good.
Pros
● Offers 3D effects
● You will be able to access a speech to text conversion tool
● Easy to use
Cons
● Only available on Windows
4. Clipchamp
Anyone who is looking for a free to use MP4 video editor with outstanding features will be able to take a look at Clipchamp. Regardless of your experience level, you can use this tool and get your work done. One of the best things about Clipchamp is that it can run on your browser. Hence, you will be able to refrain from installing heavy software on your computer.
Pros
● It works online
● Regardless of your operating system, you can use this tool
● It offers a simple interface
Cons
● Free version will not help you to export files over 480p resolution
5. Freemake
As the name suggests, Freemake is a free MP4 video editing application available to you as well. You will be able to get the basic features of a video editor with the help of this tool. On the other hand, you will find it as an easy task to edit videos from YouTube and other similar streaming platforms with Freemake. For more details you can read the review of Freemake Video Converter.
Pros
● It is easy to use
● You can get free technical support
● Offers all basic editing features
Cons
● Not available for Mac users
3Conclusion
Now you are aware about the best MP4 video editing tools available. Pick the best one out of these and start using it. And if you want to make a YouTube video, or create a video for TikTok, etc., you can also use ToolRocket free video maker.