Best Free Alternatives of iMovies on Windows
iMovie is one of the best MacBook and Apple device video editing tools developed by teams at Apple. This tool allows the users to edit videos quickly and easily as it has a very easy-to-use interface and it is very simple software. But this software is only limited to Apple-made devices and Mac OS users. For Windows users, this software for video editing is not available. But there are many video editing alternative software with similar functionality and easy-to-use interface such as the iMovie. Below is a list of the top 5 alternatives of iMovie available for Windows.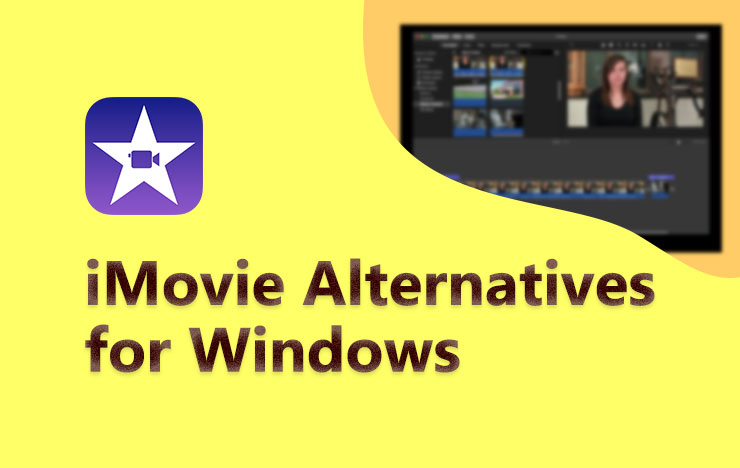 In this post, I will show you how to convert Excel files to PDF with original form easily. At first, you can download the Free Excel to PDF Converter on your Windows computer by clicking the following download link, or you can open the official website and download the software there. And be sure that the Excel documents are on your computer. Then, you can start converting it.
1 VidClipper Video Editor
VidClipper video editor is developed by ToolRocket, this is also one of the best free video editing software available for windows that are known as the best alternatives of the iMovie for windows. Below are some of the best qualities of this software.
● VidClipper video editor has an easy-to-use interface. Tools and functionalities are very easy to learn and apply.
● It allows professional-level high-quality video editing.
● This software has a lot of themes, formats, libraries, fonts, and other video editing options that you can use during video editing.
● You can also add cool video filters, sound effects, text to your videos.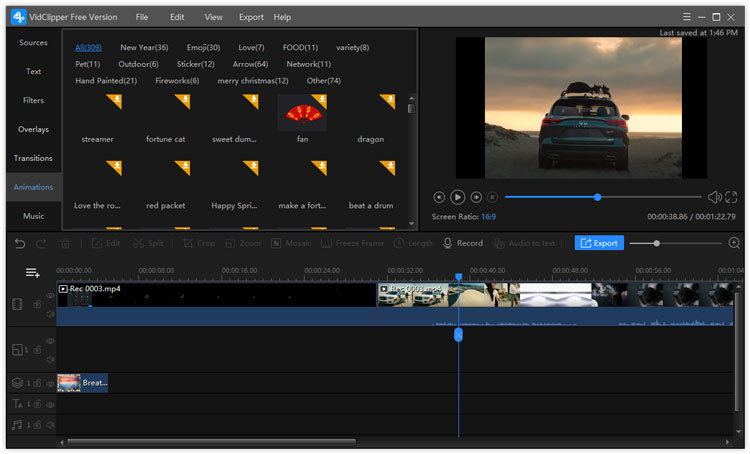 ● It allows you to cut, crop, parts of videos, and alter the video timeline.
● It allows creating slow-motion and fast-forwarded videos with just a few clicks.
● You can create an entire video with the best effects, and download it in 4k HD video quality.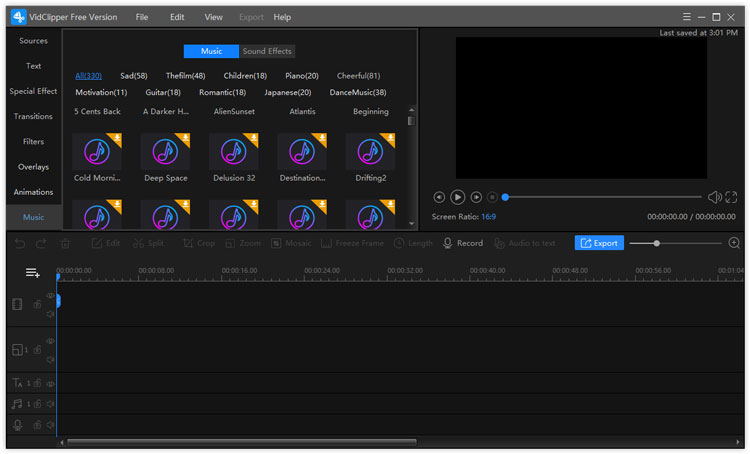 ● Last but not least, this software is available for free, you can download it from ToolRockets' official website.
2 Windows Movie Maker
Windows Movies Maker is also one of the best video editing tools that are freely available to windows users. It is a tool developed by teams at Microsoft and has all the basic functionalities that are required by modern video editors. Here are some of its pros.
● This tool does not have expert-level professional video editing effects, but it still allows you to edit your videos and export them in HD quality.
● You can add text, templates, font sizes, and pictures to your video.
● Apart from this, you can also create video slow-mo, fast-forwards, and slideshows with music effects.
● It is simple and easy to learn and use this software.
3 VSDC Free Video Editor
If you are looking forward to a very high-quality video editor with all the expert level professional tools and functions. VSDC Free Video Editor might be your best alternative for iMovie on windows. This is developed by Visual Studios and it offers multiple professional-level editing pros that are not seen in any free software. Below are some of its pros.
● It is an easy-to-use professional software for video editing.
● This software has multiple libraries full of content to help aid in video editing.
● It allows the use of multiple themes, templates, fonts, slides, and audios within the same video.
● It is also available for free for windows users.
4 Davinci Resolve
Davinci Resolve is another free-to-use video editing tool available to Windows users. This tool is one of the competitors of the iMovie and also an alternative for Windows users. It has all the best functionalities that you may need while editing your videos. Here are some of its pros.
● It is free to download and use on windows.
● This software has a lot of professional video editing functionalities, such as slow-mo, slides, fast-forward, sounds mixing, color grading, and multi-cam editing.
● It allows you to download/export very high-quality videos after editing is complete.
5 Openshot
Openshot is another free and professional video editing tool, also an alternative to iMovies on Windows. It is an alternative to iMovie because it has similar functions and simplicity offered by iMovie. Below are some of the pros of Openshot.
● This software is available on all platforms, which means you can use it on any device.
● It has professional functionalities, templates, fonts, and other options to make editing easier.
● Takes only a few minutes to produce high-quality videos.
6 Frequently Asked Questions of iMovie alternatives for Windows
Question 1: Can you get iMovie on a Windows computer?
iMovie is software made by Apple only for its Mac OS users, and Apple has no plans to make it available on Windows. That is why this software is not available on Windows, but there are alternatives that you can use. Vidclipper video editor is one of the best alternatives to iMovie on Windows.
Question 2: What is comparable to iMovie for Windows?
VidClipper video editor is the only best software available for Windows that can be compared with iMovie. It is because both have a very simple and easy-to-use interface and functionalities are also similar.
Question 3: Is Windows Movie Maker good?
Windows movie maker is a video editing software that is built-in on Windows. It has a lot of functionalities, but this software is not optimized for user experience, that is why you would experience a lot of lags in performance. The best alternative to this is the VidClipper video editor by ToolRocket.
Question 4: Does Windows 10 come with a movie maker?
No, Windows movie maker is no longer available for Windows 10, but it is still available on older versions. But you can edit your videos in the Photo app, and also in VidClipper video editor.
Question 5: Is iMovie a good video editor?
Yes, iMovie is a very simple, easy-to-use and very good video editor. This software allows users to quickly edit videos without much of a knowledge about video editing. But, its alternatives or competitive software such as VidClipper video editor are also good.
7 Conclusion
For Mac OS users, iMovie is one of the best software for video editing that comes pre-installed. For windows users however, there is no such software for video editing, Windows users have to download alternatives. VidClipper Video Editor by ToolRocket is one of the best video editors that are also the best alternative to iMovie for windows.