Top 10 Final Cut Pro Alternatives on Windows
Final Cut Pro is a video editing software developed by Apple for its MacBook users. This application has all the features that are required for video editing by professionals and also by amateurs. But Apple has restricted this application to Apple only and has not released any version for the Windows devices. This creates a problem for the Windows devices users as they cannot access this video editor and use it to edit videos. To solve this problem of a reliable video editor for Windows, a lot of developers have worked and developed several similar software. Below is a list of the top 10 Final Cut Pro alternatives on Windows.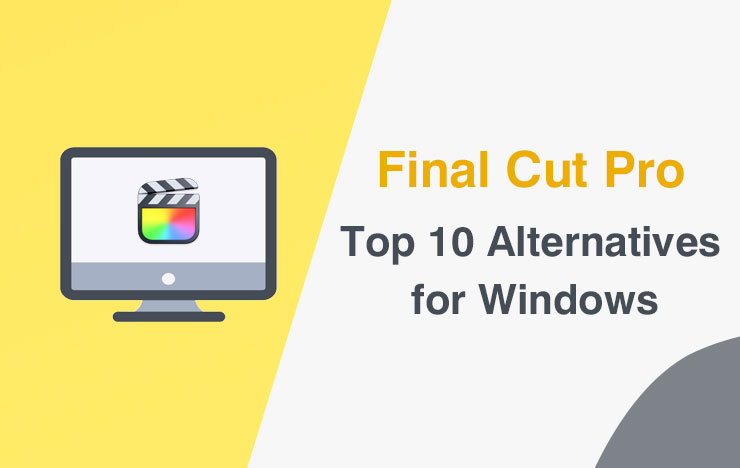 No.1: Vidclipper
VidClipper is one of the best free video editing tools available nowadays, and it is also one of the best alternatives to the Final Cut Pro. it has all the functions of the Final Cut Pro that a video editor may need to use to create stunning videos. VidClipper video editor was developed by expert developers from TookRocket. Here's what it offers.
● 60+ filters that you can use to edit your videos.
● 100+ text styles and fonts to make your video look more professional and yet engaging.
● 70+ video overlay effects to create multiple timelines in the video.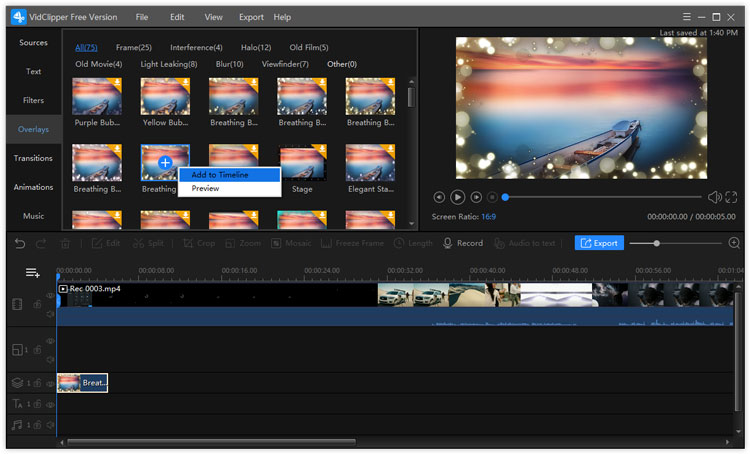 ● 300+ transition effects to provide you the best slideshow experience.
● 200+ animations that you can add to your videos to make them more attractive.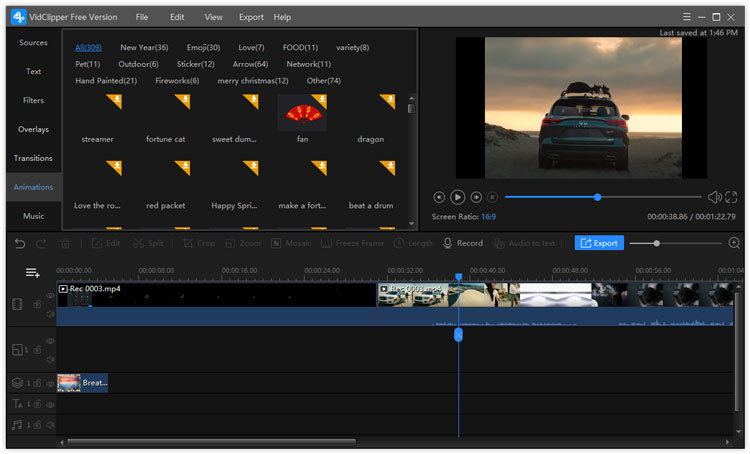 ● 600+ songs and music options to optimize the sound of your video. Also, an option to your own audio.
● It is a professional, easy-to-use, and reliable software that not only video editors can use but also the non-professionals as well.
No.2: Vegas Pro
Vegas Pro is available for Windows, it is developed by the Sonic Foundry. It is also one of the best video editing tools for Windows users. This tool not only provides the best graphics quality but also the best and easy-to-use video editing experience as well. It is very easy to operate using the linear control system. It has all the functionality that may be required by a video editing professional or an amateur video editor. This is a great tool with a lot of useful features, but it is a very expensive tool that is why for most people it is not an ideal choice.
No.3: Clideo
Clideo is one of the best Windows-based video editor tools. It is available online and you do not have to download it. You can visit the official website of the Clideo video editor and edit your videos with ease. You will not even have to download the software as it is an online video editor; it does not require download or installation for use. This is a multipurpose video editor that allows video editing. You can edit your videos but you will first have to upload all your recorded content or pictures that you want to convert into videos to the Clideo website. After that, you will edit the video and once you are done with that, you will have to download the video as well. This is a paid tool and requires a premium account to get unlimited access, also without the internet, you cannot use it.
No.4: Avidemux
If you are looking forward to having a completely free video editor, the Avidemux video editor is one of the best tools for that. It was developed by a team of developers from Sourceforge. This software is open source, meaning you can download it on Windows devices and use it for free without any restrictions. It has a lot of great video editing options but it lacks the personalized options and that is why it is ranked fourth.
No.5: Free Video Joiner
Free Video Joiner is another free video editing tool that is available to Windows users for free. The basic purpose of this software is to allow Windows users to be able to join multiple videos into one and perform slight edits. This tool lacks a lot of tools that are very useful for professional video editing but if you are an amateur editor, it can be a good choice for you.
No.6: VirtualDub
The VirtualDub is another open-source and free-to-use software available for Windows users. This tool was developed by Avery Lee. it is one of the best tools for video editing as it not only allows performing edits but also to dub voice in the video as well. This is not a professional use software but it is very good for beginners.
No.7: Cyberlink PowerDirector 16
The Cyberlink PowerDirector 16 is one of the best video editing tools for the professional, and it is available on windows. It is one of the best alternatives of Final Cut Pro as it has a lot of similar functions. But it is a paid tool and has very complex editing options that are why it is not an ideal software for beginners.
No.8: Adobe Premiere Pro
Adobe Premiere Pro is developed by Adobe and is considered the best software for video editing at the professional level. It has a huge library of functions and files that you can use while editing your video. It is a very complex software that requires proper training before you start editing otherwise, you will not be able to use it properly.
No.9: Camtasia
Camtasia is also one of the best video editing software for windows developed by TechSmith Studio. It is available for free to download but to unlock all the functions and remove its logo from your videos, it requires buying a pro version. So if you want to try alternatives to Camtasia, you can have a look at other tools.
No.10: Blender
Last but not least, the Blender is a video editor for professional use. It has a lot of functions that are not available in most video editors and it also allows you to work on 3D effects in your video. This is the best software but it is also paid and requires a very high-speed laptop or computer.
Conclusion
The article above contains a list of the top 10 video editors who are alternatives to the Final Cut Pro for Windows and on the top of the list is the VidClipper Video editor. As it is not only easy to use but also has all the professional editing options as well. It is very comfortable to use for making a YouTube video, a Facebook video, or TikTok video, etc.