Top 10 Instagram Video Makers For 2021 (The First Two Are Amazing)
As we know that Instagram marketing is getting popular day by day and now people are looking for professional video creators that can help them in this process.
Today here in this article, we have gathered the top 10 most efficient and working Instagram video-making tools that will help you in securing a prominent place on Instagram, so you will be able to enjoy more memorable and stunning videos that will hook the viewers right off the bat.
Without further ado, let's get started and see how to make Instagram videos and How to make a video for Instagram with pictures with these Instagram video makers.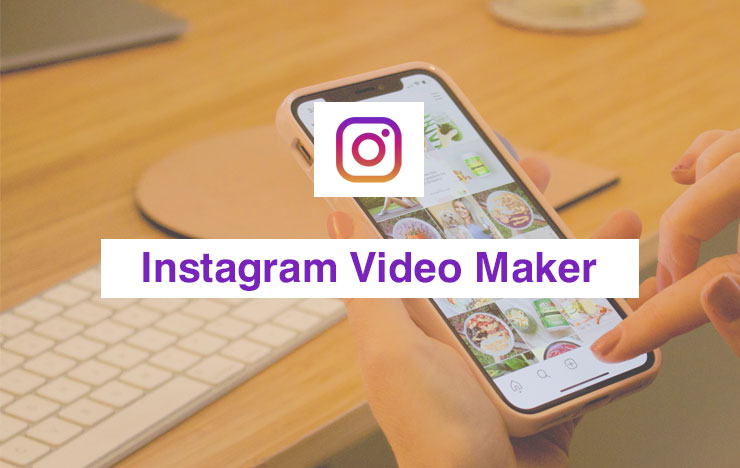 No.1: Vidclipper
VidClipper is the most creative, multifunctional, highly efficient No. 1 and FREE Instagram video maker for 2021 that will blow your mind. The most prominent advantage of using this video-making tool is that it is totally FREE to use and anyone can download it to enjoy the maximum functionality. With a lot of diversity and a lot of video-making tools, you can get countless benefits from this tool. You should readily go for it if you want excellent Instagram video-making and editing experiences.
Let's have a detailed look at its features.
Pros
● It Is easy to use and even beginners need to follow the three easy and simple steps after which it becomes usable.
● Being the most professional and reliable tool, it can meet the quality standards of Instagram videos for marketing and professional videos.
● It is compatible with Windows 7/8/10.
● The video aspect ratios are 9:16 (vertical phone screen), 16:9 (standard screen ratio), 3:4 , 1:1 (Instagram).
● It allows you to create videos in many different output formats such as MP4, AVI, WMV, MKV, MOV, FLV, etc.
In short, it covers everything that the individual or the business ever needs in the video creation process. The interesting part is that it is equally suitable for beginners and new businesses.
Cons
● It is not for Mac, Android and iPhone users.
But do not worry, if you want to create high-quality videos on iPhone or Android, you can choose other options like Qshot.
Steps to use VidClipper
But before, look at the practical steps of this amazing tool.
1. First comes the downloading process. You can download it for FREE windows device.
2. After clicking the download link, the file will start downloading and you will get the .exe file. The installation will be immediately completed after your device's permission.
3. Allow this app to make changes to our computer.
4. After you have launched it, you will see the "Create video" option on the main interface.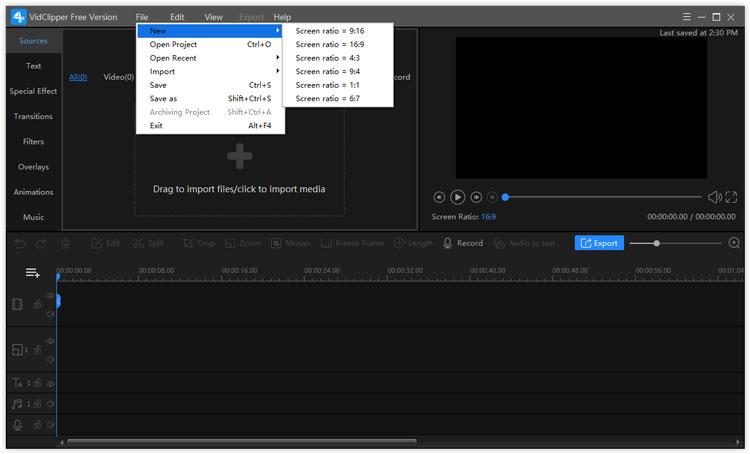 5. Start making Instagram videos for free.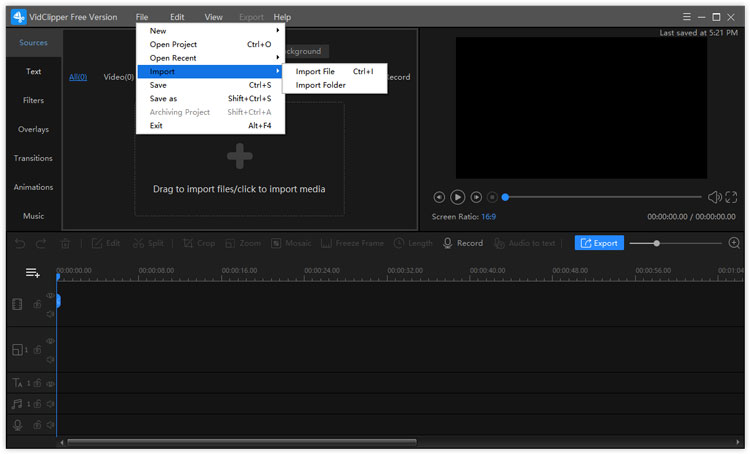 No.2: Qshot
Qshot is perfectly designed for Instagram users that makes it possible to create high-quality videos on Android and iPhones. Now you can easily and quickly create and edit videos on the go.
Whether you are using the iPhone or Android, you can download the Qshot app on the app store or the Google Play store.
Now let's have a look at the detailed Features of this amazing tool. Believe me, you can start making professional Instagram videos in no time.
Pros
● With Qshot you can edit videos, make a slideshow with templates, cut/merge/crop videos, and much more.
● With this tool on your phone, you can add mosaic/filter/text, make a photo collage, or vlog for Instagram.
● It can crop video size from Original, Free, 1:1, 16:9, 9:16, 4:3, 3:4 and can also rotate a video 90 degrees.
● It has maintained 4.7 I've ratings which show that it is user-friendly and is extremely popular among Instagram users.
● It is FREE and you can easily make professional marketing and promotional Instagram videos using this tool.
Cons
● Some people think that it may not contain all the features that you can access in the premium tools.
Steps to use Qshot
1. Go to the play store or app store.
2. To download it on the iPhone, click here.
3. If you are an Android user, you can access it on the Google Play store or simply click here.
4. Enjoy the creation of top videos in your phone.
No.3: Inshot
Do you want to make pictures collages and add filters to your phone? Then you should focus on the video creation tools like Inshot.
Pros
● Includes slow motion and fast motion controls as well as basic features like cutting and trimming of the videos.
● Allows you to add stickers and cool effects to the videos.
Cons
● The videos created using this tool are not so professional.
● For the free version, the videos come with Inshot logos and small ads.
No.4: Quik
Are you in search of a dual tool that can not only make videos but also create videos for you, you should choose Quik?
Pros
● You can make professional Instagram videos by adding music.
● With this tool, you can add text, overlays, emojis, and title slides.
● Includes size formatting for Instagram.
Cons
● You have to see small ads in the free version.
● The paid version costs $4.99/month.
No.5: Magisto
Artificial intelligence powers this amazing Instagram videos editing tool that allows you to rock like a pro. If you want to create videos that can trigger the emotional responses of the viewers, look no further.
Pros
● You can enjoy HD resolution and choose from the large filters.
● Can include animations in the Instagram videos.
● Can access analytics.
Cons
● You cannot upload items in bulk.
No.6: Horizon
As the name indicates, it allows you to create Instagram videos in portrait mode.
Pros
● Gives you options to upload items or record footage directly on the app.
● Shoots in slow or fast-motion.
● Can benefit the Instagram users who want portrait Instagram videos.
Cons
● iOS users cannot access the free version.
No.7: Adobe Premiere Rush
It is a free video editing app that allows a smooth transition and selected footage clipping.
Pros
● You can create and then download the Instagram videos on any device.
● You can enjoy built-in transitions, texts, and filters.
Cons
● Sometimes, it makes the footage a bit rocky.
No.8: Boomerang
The Instagram tools that you can access using this tool are often funny and creative due to their features.
Pros
● You can enjoy the creation of informal videos and post them directly from the app to Instagram.
● With this tool, you can create short and engaging videos.
● Can directly save videos to the camera roll as well.
Cons
● Not a good option for the creation of professional videos.
No.9: iMovie
If you are an iOS user, it can be the easiest and quickest Instagram tool for you.
Pros
● Allows you to create long Instagram videos using various editing options.
● You can save the videos in different media libraries, this can keep the content more sorted. and organized.
● It is a free tool.
Cons
● It is only available to iOS users.
No.10: WeVideo
It is the cloud-based Instagram video creation and editing tool that you can easily use on any device with the internet.
Pros
● The cloud feature makes it possible for many people to use it and access its features at the same time.
● You can enjoy licensed music, screen recording, and other speed features.
Cons
● With the free version, you will only get 5 minutes of publishing time per month.
● To unlock maximum functionality, you have to use the premium plan that will cost you $4.99/month.
Conclusion
Now you have read about the top 10 Instagram tools, you can understand how to make a video for Instagram with pictures, it is time to practically use them and enjoy the premium features.
We recommend you to use the vidcliper and the Qshot for windows and iphones respectively, as they are free but contain all the premium functionality.
If you have already used any of these tools, make a quick comment and share your experiences with us.