How To Make a Tik Tok Video for beginners
TikTok has become arguably the most popular social media video editing application on the internet right now. With over 1 billion users, 200 million downloads in America alone, and availability in 150 countries, not a lot of apps come close.
The app is famed for mostly comedy videos that last from as low as 15 seconds to 60 seconds. Signing up for the app gives you access to millions of users and their contents every day.
Some of your favorite celebrities and public figures are even famous TikTokers. So if you want to follow suit and become a famous TikToker yourself, this article will teach you how to make TikTok videos, keep reading.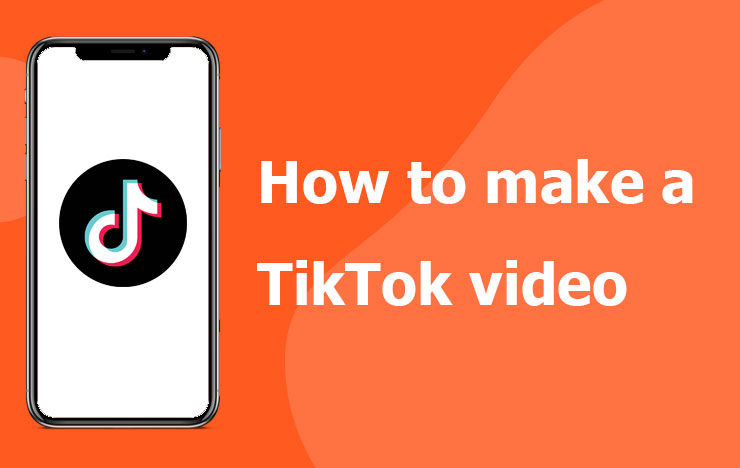 1 Download and Sign Up For TikTok
The very step to making your first TikTok video is of course downloading the application from your phone's online store. TikTok is available to both Android and iOS users.
Once you've downloaded the TikTok application, the next step involves signing up for the app, which is free. One of the first things you'll notice when you launch the TikTok app is the For You feed/page similar to Facebook's news feed.
Since you haven't started following content related to your niche, what you will find on the For You page will be a bit eclectic. However, the more time you spend on the For You page, the more customized the contents will become.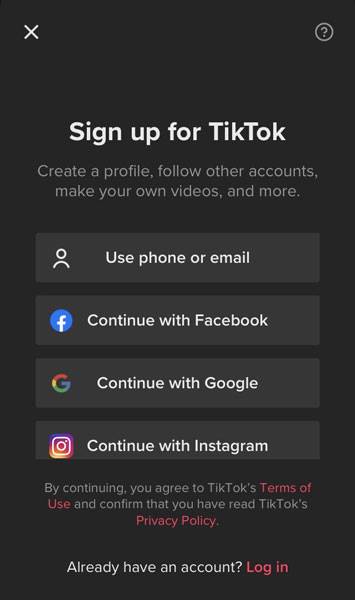 2 Follow Contents In Your Chosen Niche
Choosing specific niche(s) isn't a compulsory or mandatory requirement. However, if you want to get lots of viewers, followers, and engagements on your TikTok videos, it helps if you choose a specific niche(s).
Contents of accounts you follow will show up on your Following Feed. So if you follow accounts of influencers, businesses, and brands in your chosen niche, you will gain more experience and TikTok video ideas as well.
You can record a video with your face, record a video tutorial, make a funny video, a dance video and other types and fields in which you are interested.
3 Record Your Video
After getting your TikTok video ideas, the next step on how to make a TikTok video should be to record your video. TikTok app allows you to record 15-60 seconds videos, depending on which you select on the bottom of your recording screen.
To record your video, first, click on the plus icon between Discover and Inbox icons. When the recording screen comes up, you'll find lots of recording and TikTok video editor features that you can use.
Some of these recording features include the flip functionality, speed, transitions, and beauty filters. To spice up your videos and make them more appealing and creative, you can also add available visual effects to your TikTok videos.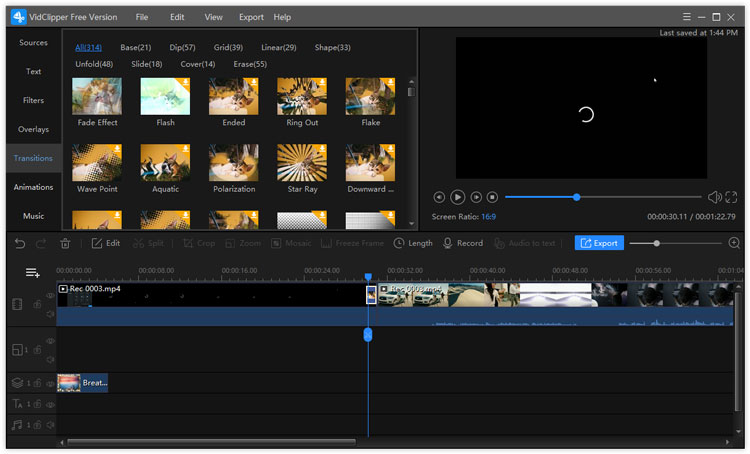 To incorporate visual effects, click on the Effects icon to the left of the red recording icon in the middle of your screen. A tray of some very cool effects will open from which you can choose one or more visual effects.
From green screens with editable backgrounds to clones and shake effects, these are just a few effects you can add to your video. When you've selected an effect, use the timer button to decide how long the effect will be used.
And if you want to create a tutorial or training video for TikTok, you may need to record the computer screen. An easy and practical screen recorder can help you with it.
Also, you can download and use other video editing tools like VidClipper for windows and Vlog Elf for Android to spice up your TikTok video ideas.
4 Add Music, Sounds, and Audio Clips
You can also add music and audio clips to your TikTok video. Sounds can be added by clicking on the sound icon at the top of your screen.
From TikTok's sound library, you can search for music recommended by TikTok and sounds. Playlists like trending, new releases, hip-hop, gaming, RnB, travel, and greatest hits are also options available.
Sounds that you record for yourself by pressing the big red button can also be available for others to use within TikTok as well.
And if you add music in VidClipper. Download and run it on your Windows computer. Import the video clips to the software, then click "Music" at the left side. Here you can select your favorite audio type or sound effect.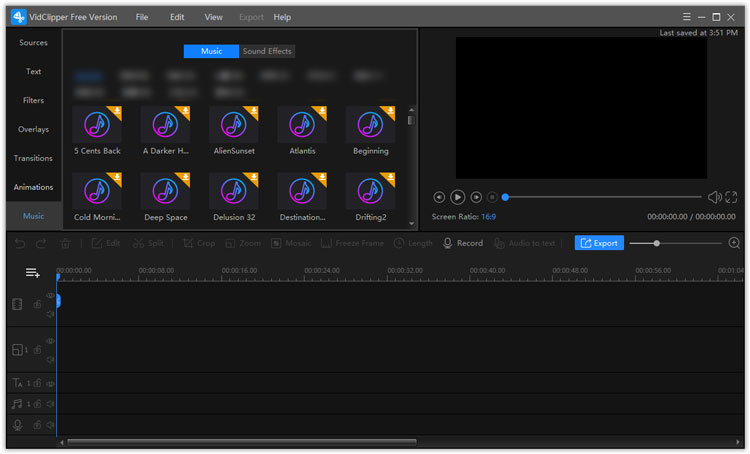 5 Add Witty or Narrative Texts
Whether as a business video, funny video, or inspirational one, texts can add much-needed narration to your videos. Reviewing your video in playback mode will help you figure out where best to place your texts.
You can add text in the TikTok video editor by clicking on the text icon below the screen and typing your text on the screen. Clicking and pinching the texts lets you move its position and change its size.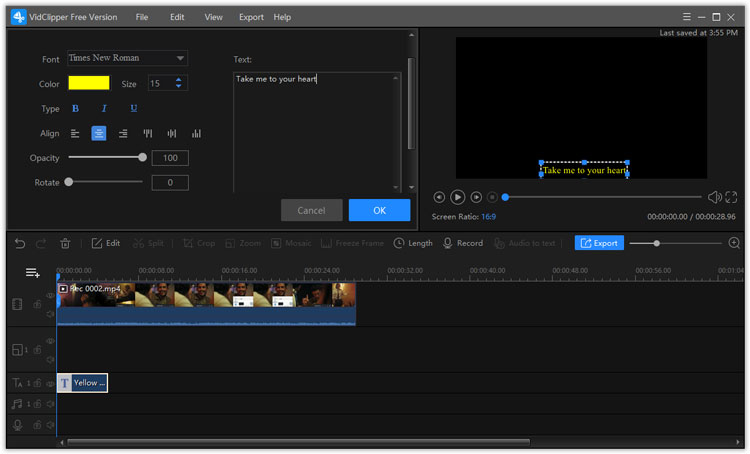 You can also add color effects, make the texts bold, italics, or change the font style to lots of creative font styles.
6 Make Your TikTok Post With Hashtag, Cover Image, and Captions
After you're done with adding audio, texts, and visual effects to your video in the TikTok video editor, next is to post it. You could easily post it without any add-ons like hashtags, cover images, or captions but without these, no-one will engage your content.
Captions on TikTok have a 150 character limit. Your caption has to contain keywords and trending hashtags that viewers in your chosen niche are more likely to search on TikTok.
Cover images are thumbnail images that users see before they decide whether to view or skip your video. Since your caption and cover image are a window to your video, you need to make them more appealing, enough to pique people's interest.
7 Post and Save Your Finished TikTok Video
When you're done typing your creative and interesting caption, you get to post your TikTok video along with it. You can either publish immediately after your edits or you could save them as a draft and revisit them later.
TikTok also allows you to post to other popular social media apps. Reposting or sharing your videos to your other social media accounts with a link attached can help drive up your views, likes, and follows.
8 Recommended Tools For TikTok
Sometimes you may need more tools than what the TikTok video editor offers your TikTok video ideas. You can also use some other video editing tools to fine-tune your videos before publishing them on TikTok.
Tools like Vlog Elf and VidClipper can help you with additional features not available on the TikTok app. Also, if you're looking to record videos longer than 60 seconds, you should give these tools a go as well.
If you want to be a professional TikToker and attract more fans to your account, you may also use some marketing tools such as Autotokker, Hashtags for Likes.
Conclusion
Making a TikTok won't seem a daunting task if you know and follow the guide we've put up here. And if you need more than TikTok video editor offers in-app terms of fine-tuning your TikTok video ideas, other video editing tools for Android devices and windows will help. In little or no time you'll be able to turn your TikTok video ideas to TikTok fame.