The Best 5 free video editing software without watermark
Videos are a widely used medium to convey information. Social networks, news platforms, entertainment, education, etc., are some of the few use cases of videos. With a growing demand for video content, the need for editing tools is proportionally on the rise.
To make a short film, a recollection of memories, or a cinematic masterpiece, you will need a video editor.
The majority of the users look for a free video editor. However, most video editors place an undesired watermark in the final product, which is annoying. In this article, we will introduce free video editors that will render no watermark.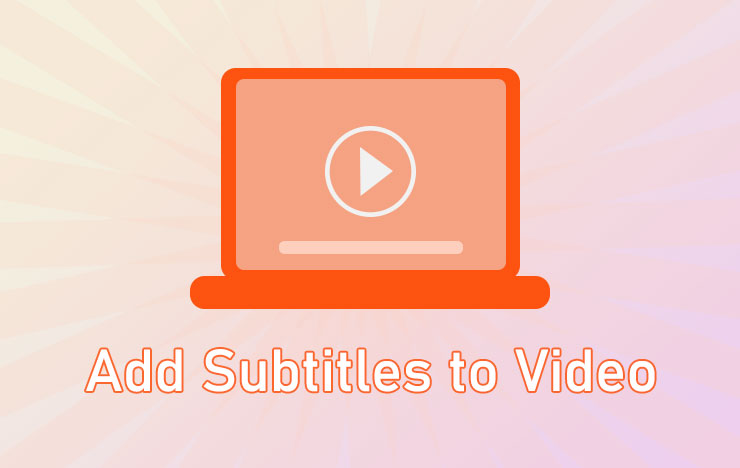 1 Top 5 Free Video Editing Software No Watermark in 2021
Watermark is the most troublesome problem you have to overcome during your video editing. If you don't want to spend money to remove it, you can choose a free video editing software with no watermark.
We've compiled the five best free video editing software with no watermark for you in the article below. Let's walk through this post to find the one you need.
No. 1: VidClipper
VidClipper is a user-friendly free video editing software for Windows. ToolRocket has developed it. VidClipper comes loaded with versatile video editing functions. You can create videos with massive in-built templates and materials. It comprises a rich library of text fonts, video filters, overlays, transitions, animations, music, etc. Drag your videos into the software and manipulate them accordingly.
● Versatile video editing ability. VidClipper provides professional-quality video editing with an easy-to-use interface. You can make short videos by combining video clips, images, and music. You can also adjust the video effects at the same time. For example, cut/split and merge videos, crop video for a proper video aspect ratio, add mosaic to videos, freeze frame. With a vast library of elements, you can create a masterpiece.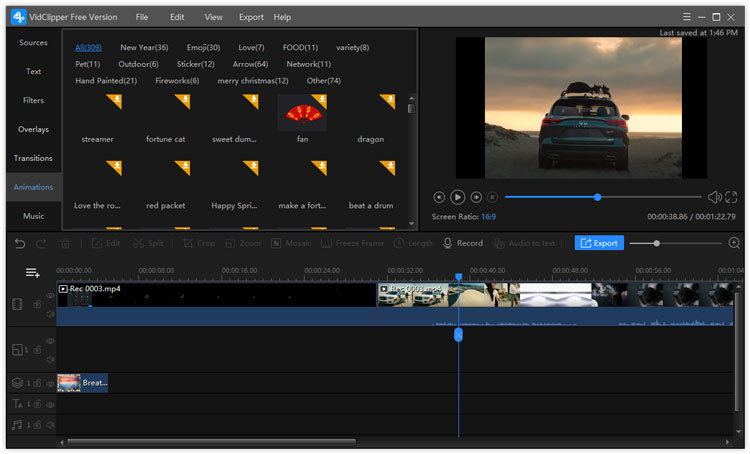 ● A great video editor that caters to everyone. If you are a vlogger, movie maker, game player, online trainer, etc., VidClipper is a must-have. As long as you want any video editing done, VidClipper must be your first choice. Create your video, export and then share it on your social media accounts.
● The interface of VidClipper is extremely intuitive. Even beginners can learn the operation within a few clicks. The interface is excellent and suitable for people from all domains.
No. 2: Windows Movie Maker
Windows Movie Maker was introduced over 20 years ago as an included part of Windows ME (and compatible with Windows 7). Microsoft included it in the subsequent Windows versions (for Windows 8 and XP). However, today, it isn't included, and it isn't officially supported by Microsoft anymore. You can, however, download it from the internet.
Windows Movie Maker is highly user-friendly. It has excellent features such as its automatic preview and its simple controls.
Windows Video Maker is beneficial for beginners. It is free software that comes along with essential features and workflow elements. Any professional-quality video editing software contains the same features as this software. Its intuitive interface has a simpler version of a video editor timeline and is easy enough for even newbie editors to grasp.
The automatic preview feature allows witnessing changes on the fly. It provides an idea of how the output will look to make changes before rendering the final result.
There are several themes users can pick to enhance their film editing experience. You also get tools such as sepia toning, fading, and contemporary themes. With just a single click, you can apply the built-in effects.
No. 3: OpenShot
OpenShot is a free and open-source video editing software that renders no watermark. It is famous for winning five major awards. It is a cross-platform program available for Windows, Mac, and Linux. It has a user-friendly interface. It is designed to be easy to use and quick to learn, which means you don't need to have video editing experience or skills. As a powerful video editor, it is good enough for those who seek basic video editing features.
● Available on all major platforms Windows and Mac.
● Support for many video formats including MP4, AVI, MKV, etc.
● Limitless layers/tracks
● Keyframe animations based upon curves
● 3D animated titles and effects
No. 4: ShotCut
ShotCut is a free video editing software specially developed for beginners. It is available for Windows, Mac, and Linux. This open-source software gets constant updates. It supports a ton of audio and video formats coupled with powerful video editing features. It is free with the added ability to export video up to 4K resolution.
● Supports various video, audio, and image formats.
● Supports for 4K resolution.
● Extensive video and audio editing options.
● Multitrack timeline with thumbnails and waveforms.
No. 5: LightWorks
Lightworks is a professional quality, free video editing software that produces no watermark. It has been used for creating films for a very long time. You are provided with a large stock of royalty-free audio and video. The latest version is a complete video creation package that will help you craft an incredible masterpiece.
● Timeline for editing and creating
● Royalty-free content
● Up to 4K resolution
● Up to 32bit GPU precision and histogram tool
2 Frequently Asked Questions of watermark-free free video editing software
Question 1: Is there any video editor without a watermark?
All the mentioned options in this article render video without a watermark. In addition, they are also absolutely free.
Question 2: How can I edit my video online without a watermark?
Using online software such as Clipchamp, you can edit online videos without a watermark. You will just need an internet connection.
Question 3: Does free Filmora have a watermark?
The trial version of Filmora has a watermark. The premium version removes it.
Question 4: How can I remove a watermark from a video?
Using one of the software mentioned in this article, you can generate a watermark-free video.
Question 5: What's an excellent free video editor?
All the mentioned software is free. In addition, they also do not render a watermark.
3 Conclusion
In this article, we have mentioned five software that can generate a high-quality video without a watermark. It is up to you to select the best fit.