How to record Webex meetings with audio
Coronavirus Pandemic has heavily affected the way we used to live our lives and one thing that has changed the most is meetings. In the past times, meetings were mostly conducted physically with all the participants being physically present at a certain location. However, now things have changed and now meetings are held online on platforms like Webex.
Although it brings a lot of convenience to our lives, there is one issue that is saving those videos. Well, some platforms allow recording those video meetings, but the option is only available for the presenters or hosts. So, here we will be discussing the solution to record Webex meetings.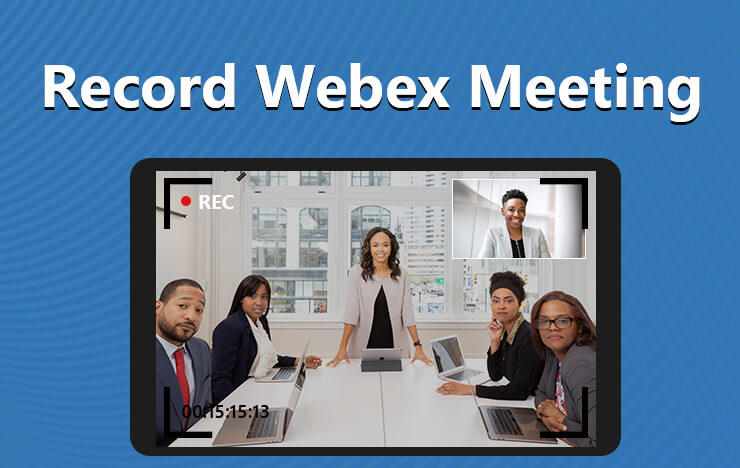 1 The best tool for recording Webex meeting: ToolRocket Capture Screen Recorder
Although the meeting platforms like Webex offer their recording option, it is impossible to do so without having a paid account and attending the meeting as a participant. This creates a lot of problems for the users and a solution to all these problems is the ToolRocket Capture Screen Recorder.
This is the totally free tool that you can easily install on your Windows computer and it can be used for recording videos without any issues.
There are a lot of amazing features and benefits that you can enjoy from using this tool. Here we have shared some of them.
Options available for everyone
Although we are discussing only Webex here, this does not mean that this tool is only working for Webex meeting recording. This is a tool that can be used for any kind of videos including recording GoToMeeting, Google Hangout, live streams, computer game because it has a lot of different video recording options like: Fullscreen, Game, Selected area, Webcam. All these options make it a perfect choice for everyone.
High-quality video recording and saving
Recording your meetings and other videos will never get this better. It is because this is the tool that does not only record the screen in High-Quality format, but the output options are also amazing making it a perfect choice for everyone.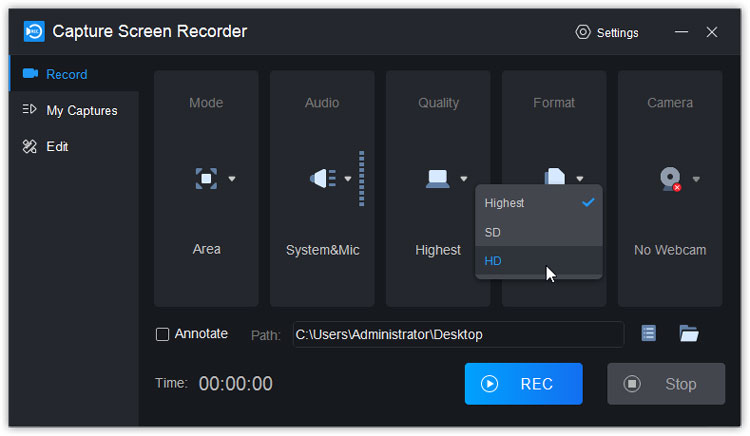 Brush tools to meet all the needs for your meeting
One of the most important things in a meeting is to not do things and noting things on paper while recording the online meetings is not the best choice. So, ToolRocket Capture Screen Recorder comes with some amazing options in the brush tool that will match all your needs.
If you are looking to record all your Webex and other meetings no matter whether you are allowed or not, here are the steps that you need to follow for using ToolRocket Capture Screen Recorder.
Step 1: Download and install ToolRocket Recorder
The first thing that you need to do is to download the ToolRocket Capture Screen Recorder. Click the download button below. After the download is finished, you can simply install the tool on your Windows computer.
Step 2: Manage any settings that you want to change
The interface of the video has the following things at the front: Recording mode, Audio source, Quality of video, Saving format, Camera options.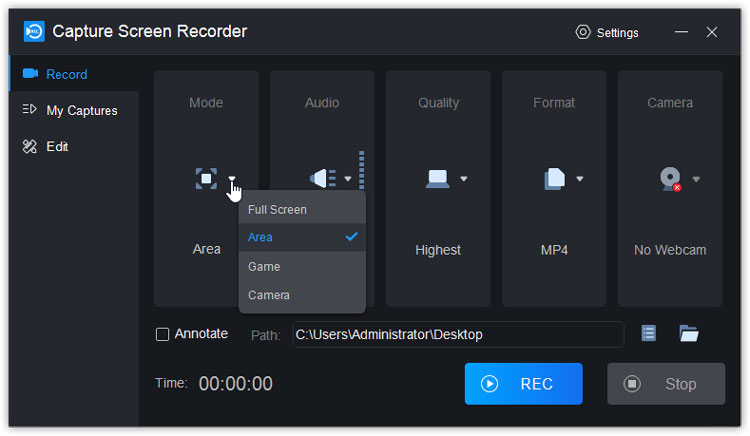 All of these options are already set as default for the best results according to your computer. However, you can still change them according to your preferences. Apart from this, there is a settings option available at the right top with further options. You can manage those options as well as per your preferences.
Step 3: Check the saving path for the video
On the interface, there is a path for saving the video. Before you start recording, you need to specify it, or the videos will be saved on the default location.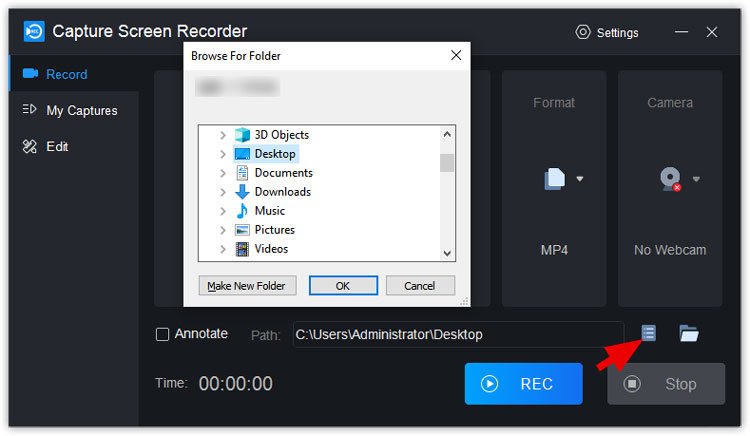 Step 4: Start recording with one click
Now that you are done with everything related to the management, you need to start the video recording. However, make sure that you are in your Webex meeting now or you are going to start it soon.
At the same time, you must make sure that you need the thing to be recorded on the front of your screen. Just by clicking the "REC" button at the bottom right corner, your recording will start.
Step 5: Do any necessary options from the in-video menu
As soon as the video starts, there will be a pop-up menu open at the right bottom of your computer screen. This can be used for managing things like brush tools and other important stuff.
Step 6: Stop and save the video with a single click
When you are done with recording, you can click the "STOP" button, and the recording will be automatically saved to the destination.
Step 7: Edit your recordings with the same tool
An amazing feature that comes with the ToolRocket Capture Screen Recorder is that you can trim your recording right from the tool. This is a feature that adds a lot of value and saves a lot of time as well. it is because it has everything you will need.
With these simple steps, you will be done recording your Webex meetings on your computer using ToolRocket Capture Screen Recorder.
2 Frequently Asked Questions
As online meetings are a hot topic these days, there are a lot of questions being raised regarding these meetings. Interestingly, most of them are related to recording the meetings. So, here we have answered some of the most common questions about Webex and other online meetings.
1. Can you record a Webex meeting as a participant?
Well, if you are a paid user then you can do this. Otherwise, if you are using a free account then it is not possible to do this unless you get help from some tools like the ToolRocket Capture Screen Recorder. The recording is also not possible as a participant if you are using the Webex web app.
2. How can I record a meeting on my computer?
Some online meeting platforms allow you to record the meetings on your computer. However, the process is not that simple and easy to perform. So, if you are looking to record a meeting on your computer, tools like ToolRocket Capture Screen Recorder will be your best choice.
3. Can you record a Zoom meeting for free?
Yes, on the computer application, it is possible to record meetings. However, mobile app users cannot record Zoom meetings unless they are paid users.
4. Can I record myself on Zoom without a meeting?
No, there is no option for recording yourself on Zoom without starting a meeting. So, if you want to record a message or a class without any participants on it, you can use the ToolRocket Capture Screen Recorder for the best results.
Conclusion
While online meetings are a great and a very convenient way of meeting with people all over the world, it has certain issues. One of the major ones is that you have nothing to review once the meeting is over and if someone misses the meeting, there is no way they can view what happened in the meeting without the permission of the host. So, recording the meetings is the only way that can save users from a lot of confusion. Here we discussed the best option that you can use to record any type of online meeting especially those done on Webex.