Get the Top Free Screen Recorders without Watermark 2021
If you are in search of a screen recorder that can cover all the aspects of screen recording, then you should also look for the "No watermark" feature. Nowadays, almost all the free online tools come up with the watermark, and you have to proceed with the premium versions to remove the watermark.
Today here in this article we are going to tell you about the best free screen recorder without watermark. It is quite possible that you may not have heard about any of such tools before, so this article can turn out to be very helpful for you. So let's see what's a catch!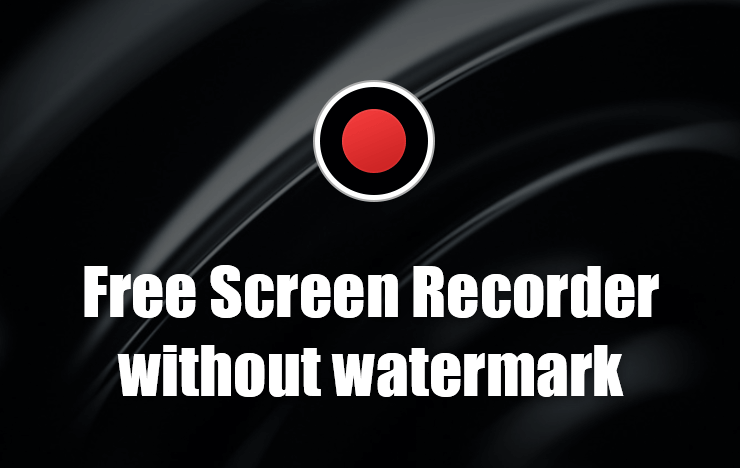 1ToolRocket Capture Screen Recorder with no Watermark
ToolRocket Capture Screen Recorder is a professional screen recorder without watermark and is perfectly compatible with computers and allows you to download various formats of videos without a watermark.
It is a better choice as "free screen recorder windows 10 no watermark" and is highly suitable for unlimited watermark-free video recordings because here you can enjoy various features (without any kind of watermark or manufacturer's details) like HD video results, desired output format, synchronization of sound & picture, floating frames, and much more.
The best part about this amazing software is that it is totally FREE and you need to follow a few easy and simple steps to record watermark-free videos confidently. It will definitely give an impression to the viewers as if you are using the premium video-making tools.
Step 1: As we have already discussed, you do not have to pay even a single penny to create watermark-free videos. Thus, download it for FREE to your windows device. It is the best free screen recorder without watermark for PC.
Step 2: After clicking the download link, the file will start downloading and you will get the .exe file. The installation will be immediately completed after your device's permission.
Step 3: Allow this software to make changes to our computer.
Step 4: Click on the icon on your desktop. You will see the "video recorder" option on the main interface. Click on this option.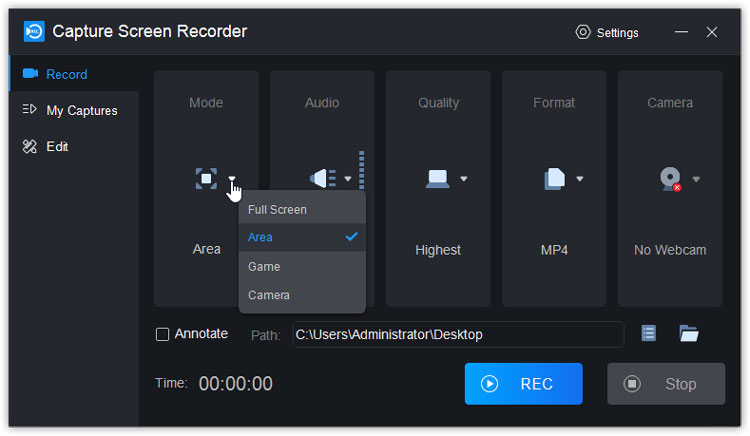 Step 5: Draw the screen area for which you want screen recording. ToolRocker Capture Screen Recorder allows you to record the full screen or the part of it. So, it is up to you whether you want to download the custom region of the screen or keep the full-screen recording.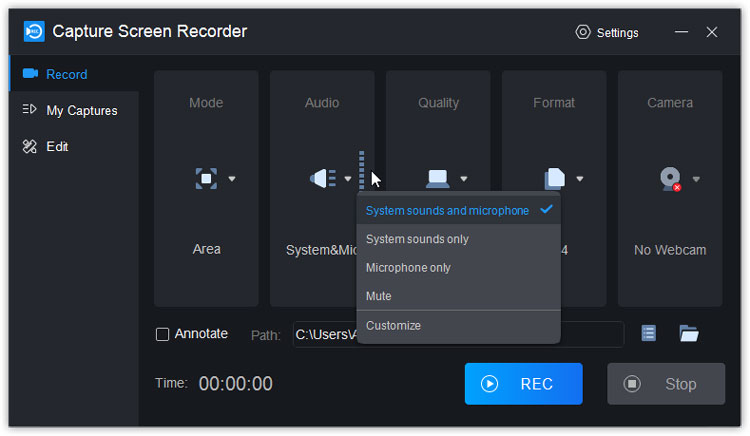 Step 6: To record the audio clearly, Turn on both "Microphone" as well as the "System Sound" options. Moreover, you can see the volume slider at the bottom of the screen that will help you to record it. However, if you are not interested in the audio setting, you can keep the microphone turned off.
Step 7: Keep in mind that the videos you make with ToolRocket Capture screen Recorder are without any kind of watermark, and are saved automatically in the MP4 format.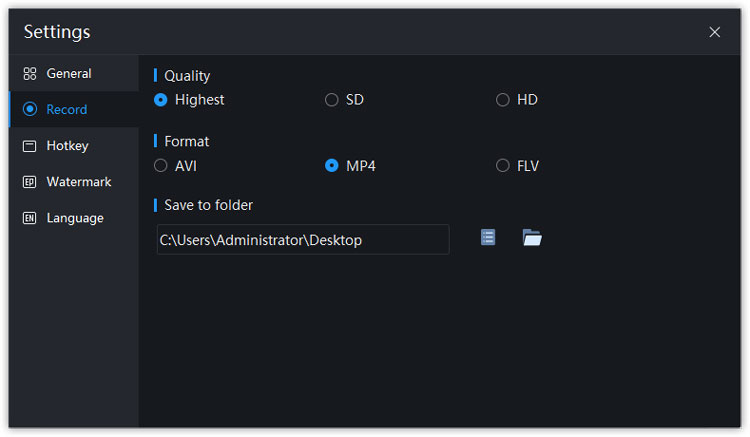 However, if you want to change this setting, click on the "more settings" option that will appear on the top right of the window. It will enable you to locate the output format in which you want to download your video. Here you can also change frame rate and other preferences. Click "OK" to close the window.
Step 8: Now when you will click on the "Record Now" option, the secret recording of the zoom meeting will start. ToolRocket Screen Recorder allows you to restart, resume and stop recording anytime you want.
Step 9: At the end of the recording, you will see the preview window and then will be enabled to save the video. This saved video will directly store it on your computer, and you can also share it on YouTube.
What sets ToolRocket Screen Recorder apart from its competitors?
The creation of watermark-free videos is something that gives it a huge edge over the competitors and people are now more readily opting for this platform to save money. So, now you do not need to go for the paid watermark-free tools.
2RecorderPro is a screen recorder App with no watermark
RecorderPro Screen Recorder is the phone display watermark-free recorder that allows you to record the screen without any kind of manufacturer details.
It directly saves the watermark-free recording to the album and can turn out to be an exceptionally easy option for those who do not know how to record the screen with no watermark and where to save it on the phone. Let's discuss in a few steps how to use the RecorderPro screen recorder for the creation of water-mark-free videos.
Step 1: Go to the App Store or Google Play and search for the RecorderPro Screen Recorder. Download it.
Step 2: Open the screen that you want to capture without any watermark. Open Capture Screen Recorder, tap the "Record Now" button. Turn the Microphone on/off.
Step 3: Tap "Start Livestream", it will begin after a 3-second countdown.
Step 4: End the recording by tapping on "Stop". Manage your recordings in the App.
The recorded video with no watermark will be automatically saved on the Phone as well.
3Final Verdict
Now you can realize that it is not necessary to go for the premium screen recorders as it is quite possible to avoid the watermark for FREE. These are highly advanced and modern tools for the watermark-free screen recording that you can use for unlimited recordings.
If you are a digital business owner or a PC user, we recommend you to use the ToolRocket Capture Screen Recorder with no watermark. It will give an original look to your videos that you can use to upload on YouTube and social media platforms. If you want to make YouTube videos with music and pictures on your computer, VidClipper is your best choice.
4FAQ
1. How many watermark-free videos can I make using the ToolRocket Capture Screen Recorder?
You can create and download unlimited watermark-free videos with this amazing software.
2. Can I capture games without any watermark, using the RecorderPro or ToolRocket Capture Screen Recorder?
Yes, you can record gaming videos without any watermark using the above tools. Keep in mind, no matter what kind of videos you download, they are always watermark-free with these tools.
3. Is ToolRocket Capture Screen Recorder compatible with Windows 7?
Yes, it is perfectly compatible with 10, 8, 7, Mac, and Linux.