Best PDF to TIF/TIFF Converters on Windows
PDF files and TIFF files are the two main choices for document types of scanned images in daily life. Both PDF and TIFF have their own compression technology, which can be used to scan color, grayscale and black and white documents. Each has its own advantages and disadvantages. When you convert PDF to an image format such as JPG or PNG, you may not be able to make changes to the image before publishing. When you want to preserve the quality of the PDF, the best practice is to convert it to TIFF format. When converting PDF to TIFF, you may find one thing that the file size will become very large. In this article, we will introduce several methods for converting PDF to TIFF.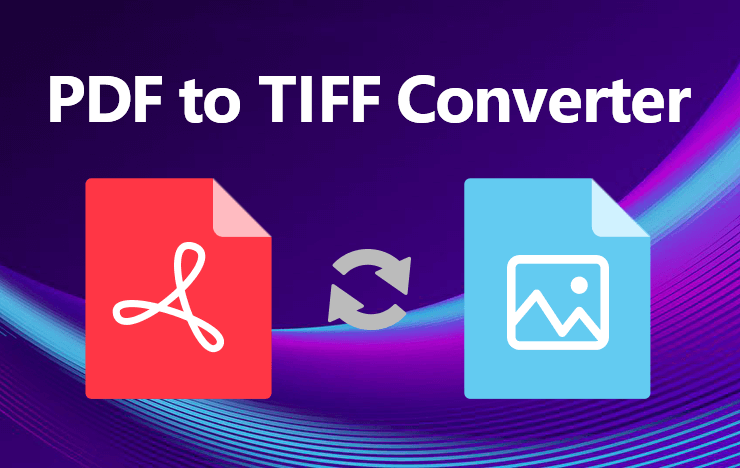 1What is TIFF/TIF?
TIFF is a format for storing raster graphics. Files with the extension ".tif" or ".tiff" are called TIFF files. TIFF format is used in the scanning and faxing, OCR, and printing industries, and is supported by various graphics applications. TIFF is a printing standard used in the publishing industry. The TIFF format is designed for standard use and is used to store high-quality images.
2Is TIFF or PDF better for document scanning?
You can scan a multi-page document into a single page with the help of TIFF. TIFF uses the OCR program to enable the text-based search. You don't need special software to view TIFF files, but you need Adobe to view or manage PDF files. TIF files are usually very large, but they will retain more details than other file types. As the file size increases, you will gain greater flexibility in colour and content. It can also save layers and tags intact. PDF has a variety of formats, including can be used for printing and can be easily viewed in many applications. Like almost all multi-page document file formats, TIFF and PDF files are not supported by any common web browser.
If you want to scan a large number of files, it is best to scan in TIFF format. Can effectively compress TIFF files to optimize performance and file size. TIFF pictures preserve the integrity of the document. PDF takes up less storage space than TIFF files. The type and quantity of documents to be scanned should be considered.
3How to create a TIFF file from a PDF file?
TIFF is a flexible and adaptable file format. TIFF files can be edited and then stored again without compression loss. The quality of the original file can be retained. If you need to print PDF files into high-quality images, TIFF format is a good choice . The easiest way to create TIFF files from PDF files is to convert PDF files to TIFF format.
4How do I convert PDF to TIFF?
1. Wondershare PDF Converter Pro
Wondershare PDF Converter Pro can convert PDF documents to Excel, Word, PowerPoint and image files, including JPG, PNG and TIFF. It also has leading OCR technology that allows you to convert scanned documents to TIFF. When PDF Converter Pro converts a PDF document to TIFF, it retains the original layout and format of the PDF document, which is very useful for maintaining the high quality of the picture. This is a paid software, but you can try it for free for a limited period of time.
2. Free Online PDF Converter – PDF2everything
PDF2everything supports users to convert PDF files to TIFF images online. The converted file will perfectly present the layout and other elements of the original file. Click or drag to upload the converted PDF file, set the output parameter to "TIFF", and then click "Start", PDF2everything will automatically upload the converted file, you only need to wait a moment to download the converted TIFF file. In addition, you can also convert PDF files into other printable file formats.
3. ToolRocket PDF Converter
ToolRocket PDF Converter is a powerful PDF converter software on Windows. Users can easily and quickly convert PDF files into TIFF files in a few steps:
Step 1: Download and open ToolRocket PDF Converter, select the "File to Image" option of the "PDF Converter" function.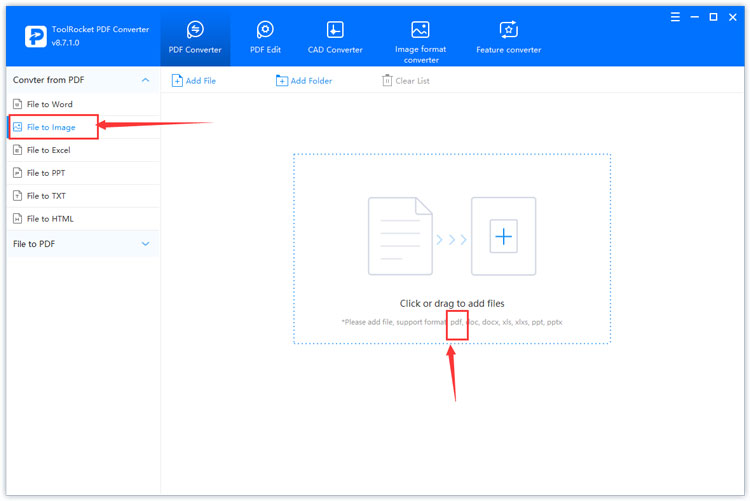 Step 2: Upload the PDF file you want to convert to the software according to the software's prompts.
Step 3: Set the output image format to "TIF" (TIFF), and set whether to merge into one TIFF file.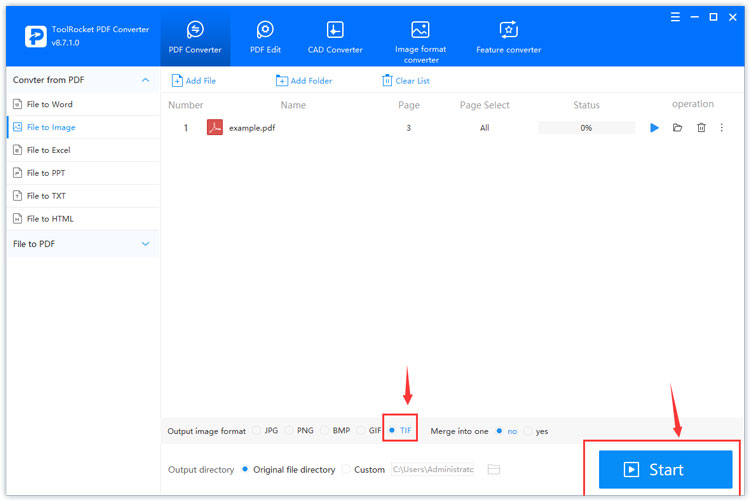 Step 4: Click "Start" to start the conversion. When "Status" shows 100%, you can click to download or preview your TIFF file.
The above three PDF to TIFF converters are all simple and easy to operate. You can choose according to the system you operate.