Learn How to Convert PDF to BMP on Windows and Online
How to convert PDF to BMP? Many people don't know what BMP is. BMP is a standard image file format in Windows systems. Its biggest feature is that it does not use any other compression except for the optional image depth, so it takes up a lot of space. When we need to convert PDF files into pictures and don't want the PDF files to be compressed, the BMP format becomes a good choice.
This article will introduce how to use the free and easy-to-use PDF converter to easily convert PDF files to .bmp files. The detailed conversion steps and frequently asked questions from PDF to BMP are given below.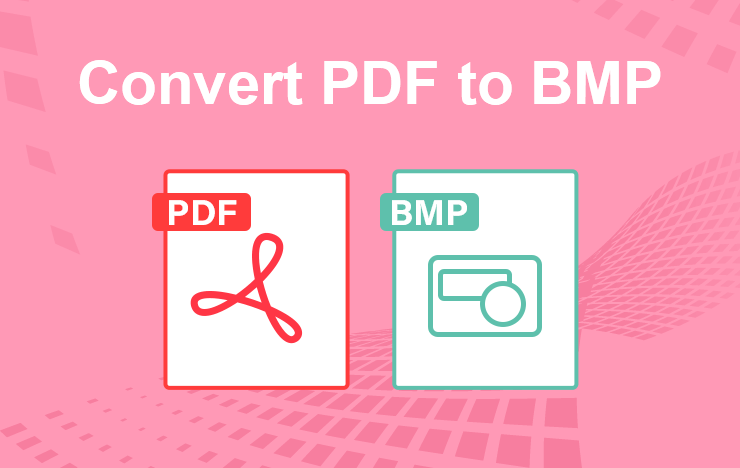 1Convert PDF to BMP on Windows with ToolRocket PDF Converter
1. Steps to convert PDF to BMP:
Please note that this PDF Converter is only available for Windows.
Step 1: Download and install the free ToolRocket PDF Converter on your computer.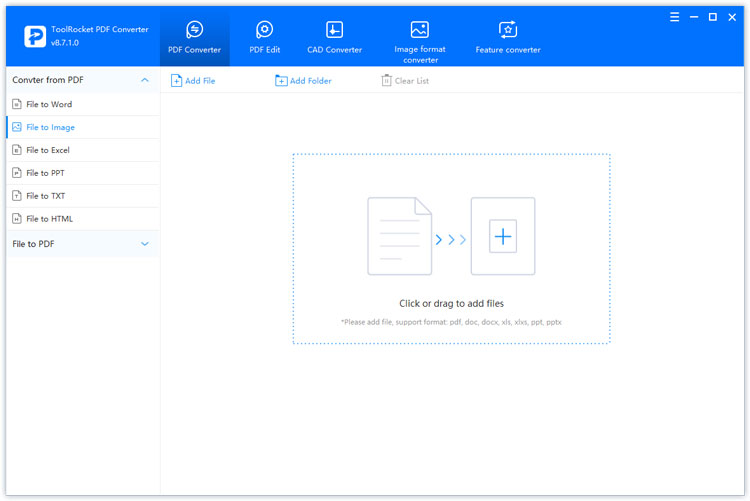 Step 2: After opening ToolRocket PDF Converter, at the top of the page, you can see the five tool categories arranged in sequence, click "PDF Converter" among them, and select "File to Image" that appears on the left.
Step 3: Then click "Add files" on the page, and an open window will pop up after clicking. Select the PDF file to be converted in the open window, and click "Open" to import after selecting.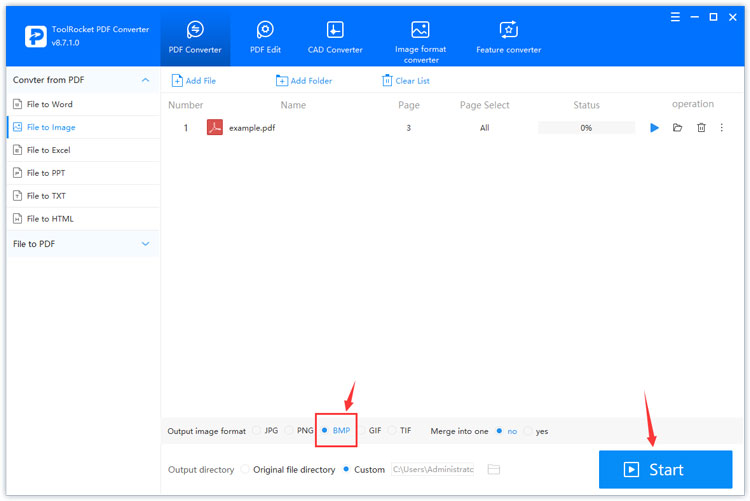 Step 4: After the import is completed, adjust at the bottom of the page, select BPM in the output image format, select "No" in whether merge into one, if you select "Yes", then the PDF file will be converted into a long image, adjust the output directory. After adjustment, select the pages in the PDF, and then click "start conversion".
The above is the detailed operation steps of using ToolRocket PDF Converter to convert PDF files into BMP format. When finished, all converted files will be saved on your computer.
2. Why choose ToolRocket PDF Converter?
ToolRocket PDF Converter not only supports PDF to BMP conversion, you can also use it for free to convert between other file formats, such as PDF, PowerPoint, text, Word, Excel and multiple formats. ToolRocket PDF Converter supports the function of PDF editing, common PDF merging, decryption, adding watermark and other requirements can be realized. ToolRocket PDF Converter is also a CAD converter that can convert between DWG and DXF. It is an essential tool for designers in the construction industry.
2Convert PDF to BMP online
There are many online PDF to BMP converters to choose from, such as Zamzar, Convertio and CloudConvert. You can click on the webpage to add the PDF file to be converted, or you can drag and add it directly. You only need to wait a moment to download the converted file. Please note that due to server restrictions, the file size of the online PDF converter will be limited. If you think it is not safe to upload files online, you can choose to use ToolRocket PDF Converter to convert PDF to BMP. It also supports offline conversion.
3Convert PDF to BMP on Mac
PDFelement allows Mac users to convert PDF to BMP. This excellent software runs on various Mac OS X versions. This is a paid software that supports a free trial. In addition to the conversion function, you can edit PDF quickly and easily, including text, watermarks, pages, links, and images. This PDF converter will bring you a more stable PDF file conversion experience and provide you with various useful functions to manage PDF documents.
4FAQ about converting PDF to BMP
1. How long does it take to convert PDF to BMP?
The ToolRocket PDF Converter works very fast. You can convert PDF to BMP in a few seconds.
2. Is it safe to use the free ToolRocket PDF Converter to convert PDF to BMP?
Sure! It is absolutely safe for you to use this converter on your computer, and there is no need to consider the file disclosure that may be encountered by online converters.
3. Which browser can I use to convert PDF to BMP?
You can use any browser to convert PDF to BMP, such as Google Chrome, Firefox, Opera, Safari. You don't even need to download software to use it on Android, iOS, Windows and MacOS devices.
4. Can PDF be converted into other image formats?
You can also convert PDF files into JPG, PNG, GIF, TIF/TIFF on ToolRocket PDF Converter. The converter also supports converting images into PDF files. ToolRocket PDF Converter also supports converting BMP to PDF file, please refer to this article for details: 5 Ways to Convert BMP Images to PDF Files on Different Devices.