3 Simple Methods to Quickly Convert Word into PDF
Creating a word document was considered a huge task once, converting it into PDF and other formats are still believed to be a mission for some people. Luckily, Converting Word to PDF is no longer a challenge. Due to technological advancements, many software and online tools have made it extremely convenient for users to change the format of any file. Thanks to exceptional tools and online services, this has made the conversion process quite easier. If you have dozens of word files to be converted into PDF format, we have got something beneficial for you in this article.
We will discuss 3 simple yet effective ways to convert words into PDF using some user-friendly tools and software. Without any delay, let's start things off with the first method.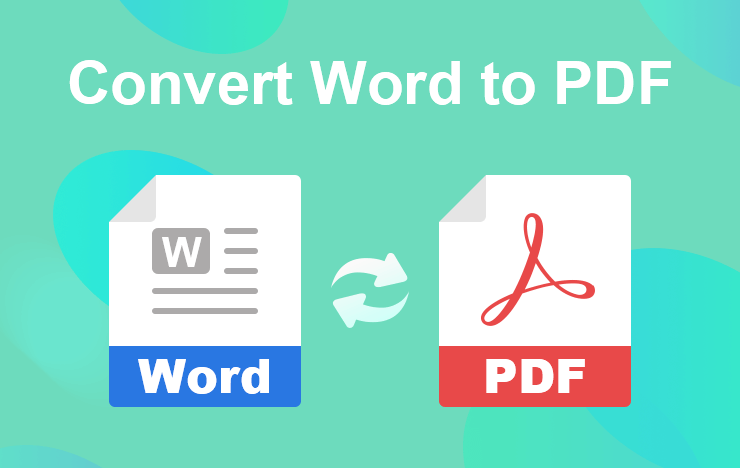 1Convert Word to PDF with ToolRocket PDF
Converter
ToolRocket PDF Converter is a freeware tool that provides a setup where users can conveniently convert their word file to PDF. Interestingly, this software comes with a variety of options available. Users can install ToolRocket PDF Converter using the link for free and avail themselves of so many facilities. Besides, ToolRocket PDF Converter contains several features. Being a powerful conversion tool, it lets users convert their files without even worsening the file quality. In the Word file to PDF file conversion, all of your text will be displayed in its original form.
ToolRocket PDF Converter is a practical PDF editor and converter that allows you to edit, rephrase, and compress your word files before the conversion. Therefore, users can also change their targeted word document before conversion. On the whole, it can be said that ToolRocket PDF Converter is a full-time package for people who are constantly looking for ways to convert files of different formats.
Quick Steps to Convert Word to PDF Using ToolRocket PDF Converter
The following are some of the convenient and easy-to-be-done steps you can follow to convert your word files to PDF for free using ToolRocket PDF Converter.
Step 1: Download ToolRocket PDF Converter if you wish to convert your Word file into PDF.
Step 2: Once the setup has been installed, click on the ToolRocket PDF Converter and open it.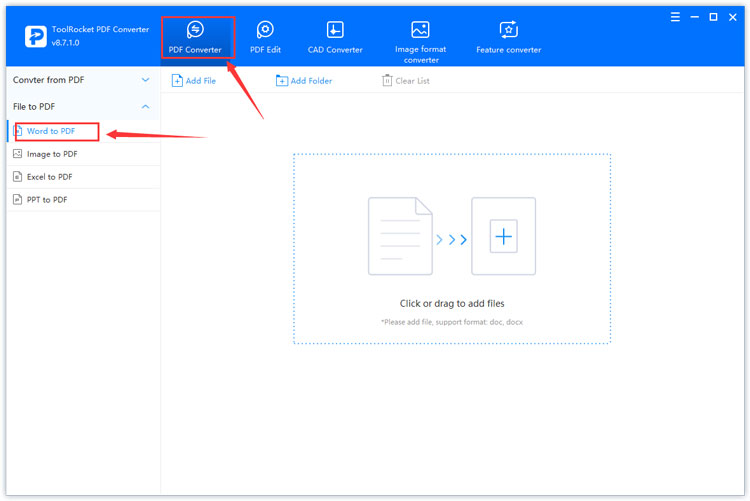 Step 3: On the left bar, you will see several options. As our objective is to convert word file to PDF, we have to click on Word to PDF.
Step 4: Drag or upload your targeted word files.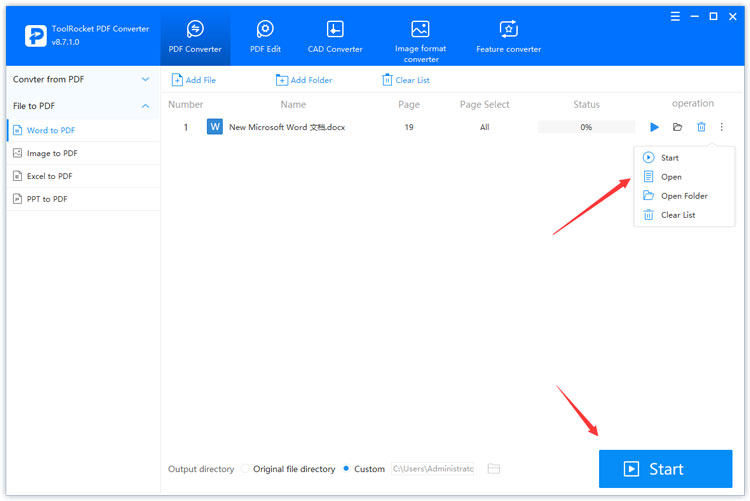 Step 5: On the bottom left corner, you will see a START button. Upon clicking it, your conversion will start automatically. After the word file is successfully converted into PDF, you can open it from the sourced location.
2Convert Word to PDF with PDF2everything
For people who wish to convert word file to PDF online, there are several online tools available. Using these powerful online conversion tools, users can convert word file to PDF for free. Interestingly, all of these converters can be accessed easily. One of the widely used and known Word to PDF file converter online is PDF2everything. This versatile conversion tool comes with several converting options. Similarly, PDF2everything retains the quality of your word files and ensures that the PDF file generated is not corrupted.
Quick Steps to Convert Word to PDF Using PDF2everything
To convert word file to pdf for free using PDF2everything, the best Word to PDF converter online free, follow some simple steps and you get it.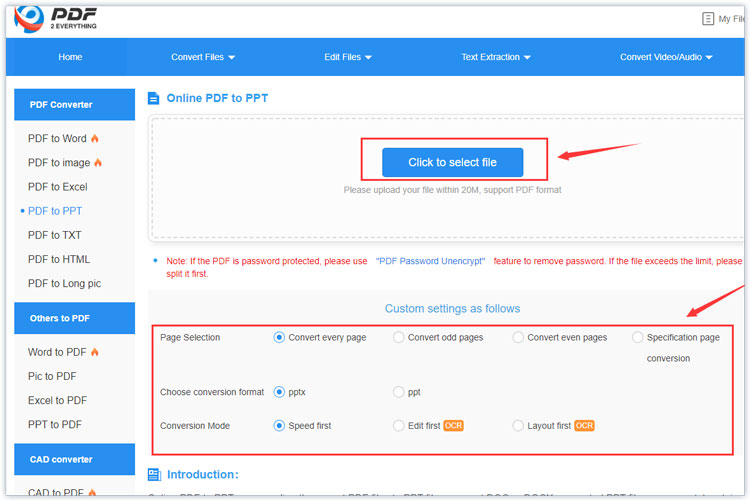 Step 1: Visit the site of PDF2everything.
Step 2: On their website, you will see a left bar saying "Others to PDF." Click on Word to PDF to convert your word file to pdf online using PDF2everything.
You can also set out several output parameters if you desire a specific layout or formatting. PDF2everything also allows you to edit or preview your final word document before making the conversion. During the conversion of word file to pdf, it is ensured that the quality, layout, and other elements of the word file are retained, and the pdf file looks exactly like the original one.
Step 3: Drag the files that you wish to convert to pdf for free. Upon dragging the files, you will be shown with a START option.
Step 4: Click on start. The conversion will start automatically. After the word file has been converted into pdf, you can download the file within few seconds.
3Convert Word to PDF on your phone
To make it easier for the users, we have shared the most convenient method to convert your word files to pdf on your phone. This means that you do not have to sit on a computer and wait for the conversion process. All you are required to do is to download a PDF Converter app on your iPhone or Android. iPhone users can get this brilliant app from the App Store, whereas Android users can download this PDF Converter app using Google Play Store.
Quick Steps to Convert Word to PDF Using PDF Converter App
The chain of steps required to be followed when converting Word files to PDF is mentioned below.
Step 1: Download this Word doc to PDF converter app on your Android phone or iPhone.
Step 2: Click on Convert into PDF. This will let you upload your .word files.
Step 3: Upon clicking the start button, your conversion process will start automatically.
Step 4: Download the PDF files. This app also lets you save your files. So, you can access your important documents whenever you want.
4The Final Verdict
Converting Word into PDF has become quite easy for people nowadays. To convert word to PDF, all you are required is to use the above-mentioned tools and follow the provided steps.