Best PDF to JPG Converter: Convert PDF to JPG in High Quality
We often need to convert between PDF files and JPG images. How to convert PDF to JPG? If you want to not lose the clarity of your images, it is recommended that you use a converter tool to convert, which is the most convenient and safe. Of course, you can also quickly convert JPG to PDF or other formats.
We will introduce you to the difference between PDF and JPG, as well as the advantages and disadvantages of the two formats. You can choose whether you need to convert the format according to your specific needs.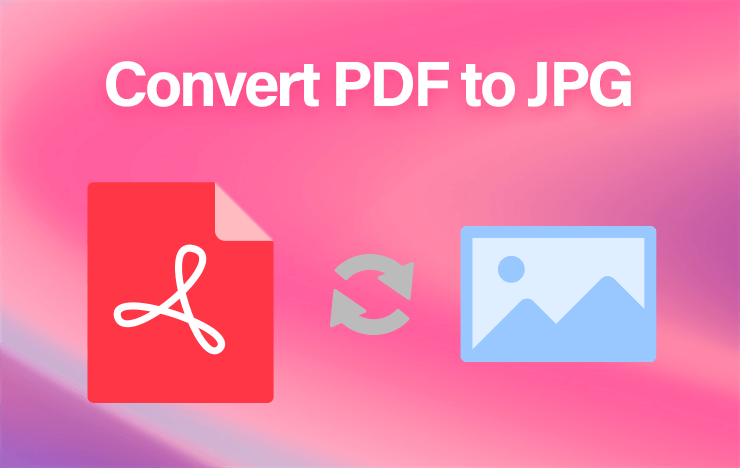 1What's the difference between PDF and JPG?
Both PDF and JPG file formats are commonly used formats for saving images and documents, so they can be shared, edited and used with various applications. PDF is the best universal tool for sharing documents and files of different sizes. JPG is a format that retains the best image quality: High-fidelity retains colours, pixels, and layers, and can be printed out the best image. JPG is also a format very close to PDF. Under special needs, we need to convert PDF to JPG. Converting a PDF to a JPG is a simple process that can be done without much trouble. With our tutorial guide, you can use ToolRocket PDF Converter to easily convert PDF to JPG.
PDF is a reliable way to store images. PDFs do not take up much space on the disk and can be opened easily. But PDF files still have two disadvantages: they are difficult to integrate into web pages and difficult to edit. Therefore, our work may encounter PDF file format problems such as the image editor cannot use PDF files. Therefore, if your images are stored in PDF files, you cannot edit them in software and apps such as Photoshop.
Considering all these factors, we can convert PDF to JPG. Compared with PDF, JPG can be easily uploaded to websites, social media, etc. In addition, you can always choose to change the JPG image, add text to it, or just customize it according to your wishes. Using a PDF conversion tool specially designed for this purpose means you can get better picture quality.
2Why choose ToolRocket PDF Converter?
ToolRocket PDF Converter is by far the best and easiest way to convert PDF to JPG on PC, Android phones and iPhones. Basically, all the functional operations of PDF files can be found in ToolRocket PDF Converter. Use PDF to JPEG converter to convert entire PDF pages into high-quality JPG images. Both image quality and resolution will remain unchanged. Protected file conversion: If your PDF file is password protected, you can also easily convert the protected PDF file to JPG format.
ToolRocket PDF Converter supports many image formats for conversion, such as JPG, PNG, BMP, and GIF. After the PDF is converted to JPG, it is a compressed file, and the user can download it directly. Users can customize the conversion range, and convert and output the PDF page number range that needs to be converted. By reordering, adding or deleting pages, merging and splitting PDF files, reducing file size through compression, and many such features, you can process files and pages the way you want.
3How to convert PDF to JPG on computer?
First of all, download the ToolRocket PDF Converter. During the conversion process, the software interface has a prompt of the conversion process, which will show which stage it is in. The specific process is: upload files – upload completed – start conversion – conversion completed.
Step 1: JPG is an image format, so we need to select the "file to image" function, and then import the PDF file into ToolRocket PDF Converter. You can click to add a file to import, or you can drag the file into it directly from the computer desktop.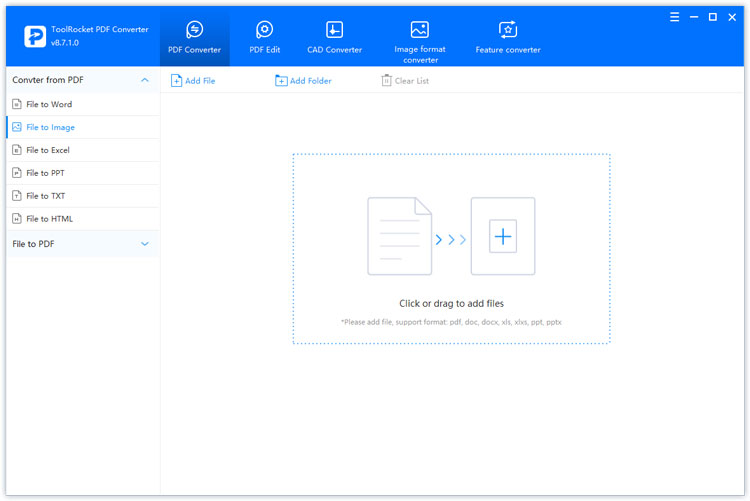 Step 2: You can convert your PDF files in a few seconds. You can rest assured that the conversion process is fast and delicate without any delay.
Step 3: Pay attention to the output image format, select JPG in the output image format column below; and whether to combine your PDF files into one image or multiple images, you also need to set it yourself.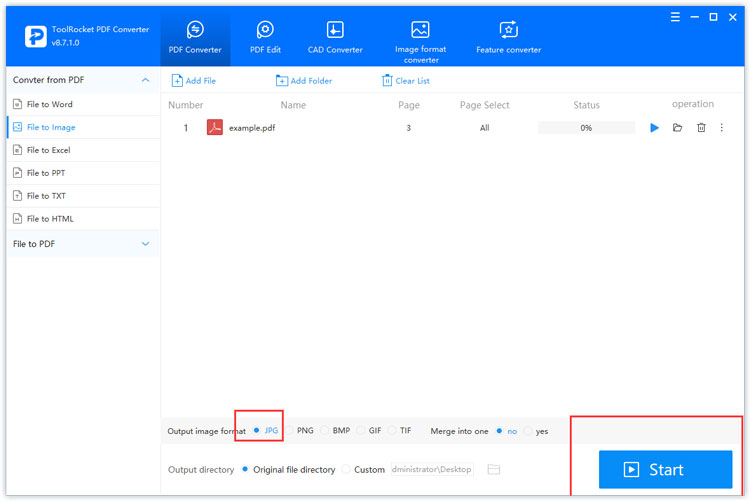 Step 4: After the file is converted, it can be downloaded and viewed.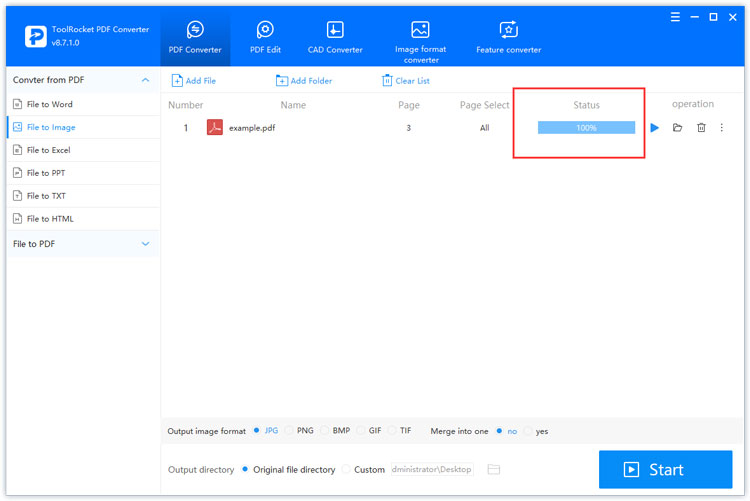 4How to convert PDF to JPG on your phones?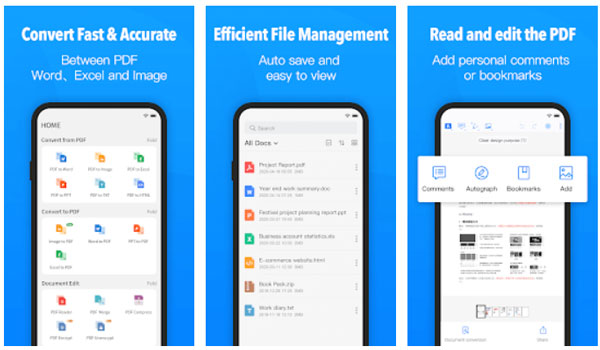 You can download the PDF Converter APP on your mobile phone anytime, anywhere, and convert PDF to JPG. After opening the APP, you only need to select the document format you need to convert to. With just one click, you can convert PDF files easily and comfortably. PDF Converter for iOS and Android supports document preview function. After loading the PDF file, you can preview the file in real-time so that you can decide whether to convert the file.
5How to Convert PDF to JPG online?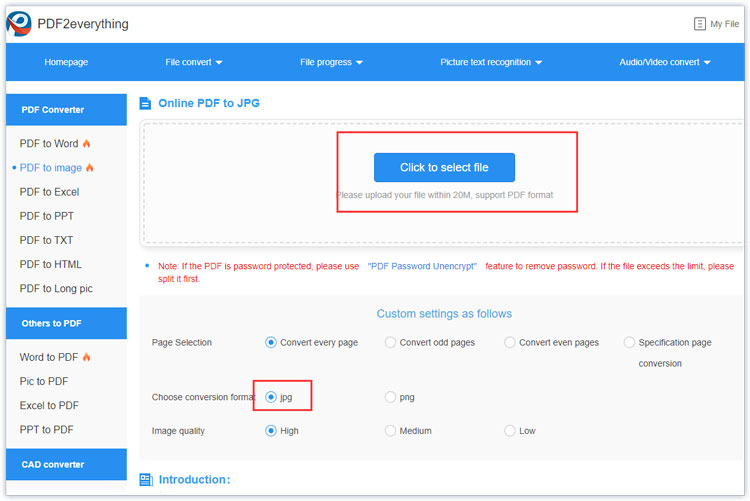 PDF2everything: Click or drag to upload the PDF file, and then set the output image format to JPG, then click "Start", we will automatically upload the converted file, you only need to wait a moment to download the converted file.